AARP Warns CMS About Declining Medicare Home Health Visits
By
Andrew Soergel

, August 23, 2022 04:40 PM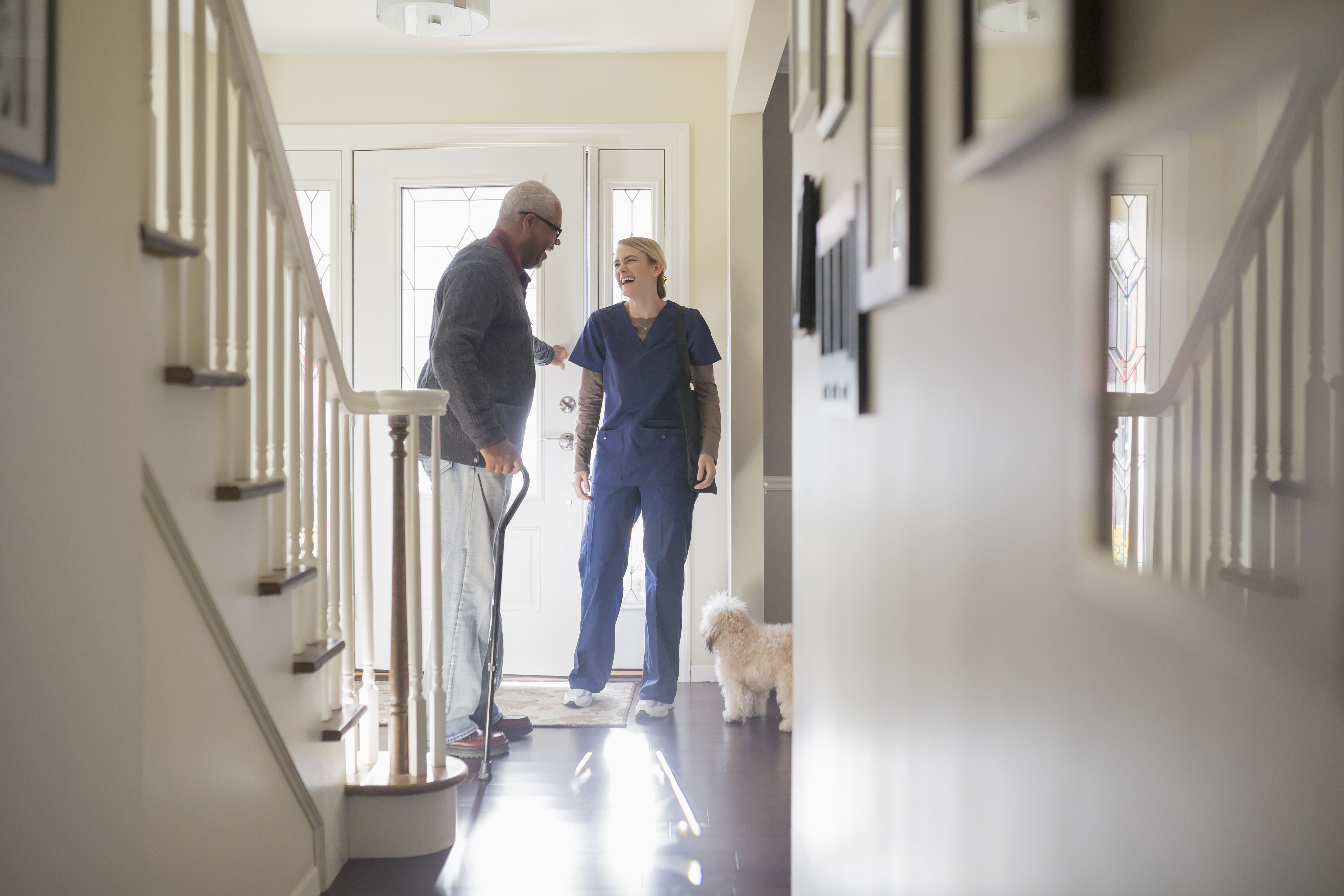 En español | Medicare beneficiaries who receive home health services are being visited less frequently by health care professionals than they were a few years ago, and we wrote to the Centers for Medicare & Medicaid Services last week to express our concern.

On average, people who received home health services through Medicare last year were visited 8.2 times by health professionals per 30-day period of care, according to CMS data. That's down 17 percent from 2018. Visits from home health aides, specifically, dropped 35 percent over the same period.

"AARP is concerned about these persistent downward trends and lack of data or analysis by CMS to indicate whether the appropriate level of home health care is being provided to beneficiaries to meet their needs," David Certner, legislative counsel and legislative policy director for government affairs at AARP, wrote in the letter.

Certner noted that an uptick in telehealth use among Medicare beneficiaries may account for some of the decline in in-person visits, particularly since the onset of the COVID-19 pandemic. But he also cautioned that telehealth should "not be a substitute for in-person home health care needed by beneficiaries." He called on CMS to expand the telehealth data it collects to include more demographic information, which would help the agency better identify who is receiving less care and fewer visits than others.

We've for years voiced concern about staffing shortages, reduced access to care and declining health care visits — among home health recipients and those in hospitals and long-term care facilities. Our monthly AARP Nursing Home COVID-19 Dashboard has consistently shown widespread staffing shortages, with more than 1 in 4 facilities (25.9 percent) reporting being short-staffed in the four weeks ending July 17.

Read our letter to CMS, and learn more about receiving care at home.