Senior Health Officials Talk COVID-19 Tests, Boosters During Our Tele-Town Hall
By
Andrew Soergel

, April 15, 2022 11:18 AM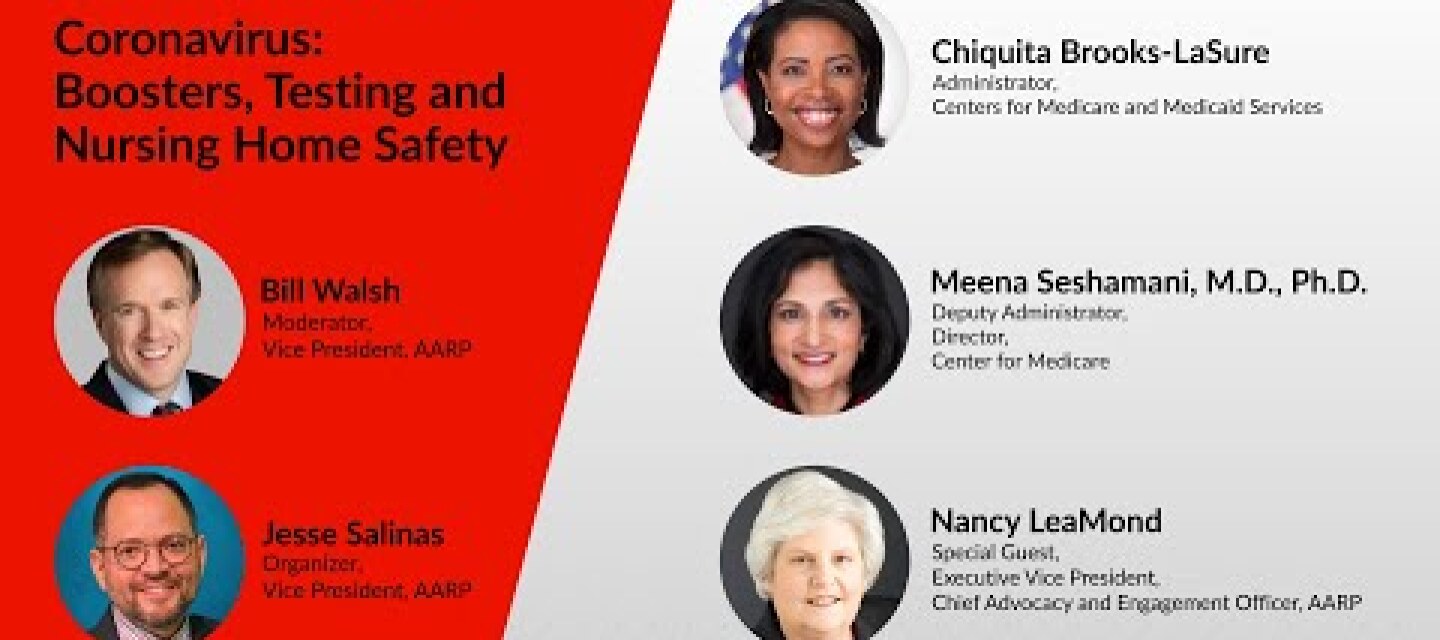 Live Q&A on Coronavirus: Boosters, Testing and Nursing Home Safety
A pair of senior U.S. health officials joined our latest tele-town hall to warn listeners that the COVID-19 pandemic is not yet over, urging Medicare beneficiaries to get a second booster shot — and to pick up free COVID-19 tests courtesy of the federal government.

"We are hopefully on the tail end of this," said Chiquita Brooks-LaSure, administrator for the Centers for Medicare & Medicaid Services. "But we are not through the COVID-19 challenge."

Brooks-LaSure was joined by Meena Seshamani, deputy administrator and director of the Center for Medicare, who reminded Medicare recipients that they're eligible to pick up eight free COVID-19 tests each month at participating pharmacies. You can find a provider near you through Medicare's website.

Seshamani also discussed the explosion of telehealth options over the past two years, suggesting telemedicine will play a significant role in the U.S. well beyond the pandemic. She cited a recent study from the Department of Health and Human Services suggesting the use of telehealth rose 63 percent year-over-year in 2020 among Medicare beneficiaries alone. "The pandemic has really seen a change in the way that care is delivered," she said.

Watch a replay of Thursday's program and our previous tele-town halls.