Listen to Our Tele-Town Hall on COVID-19 and What to Expect Moving Forward
By
Andrew Soergel

, April 19, 2022 03:55 PM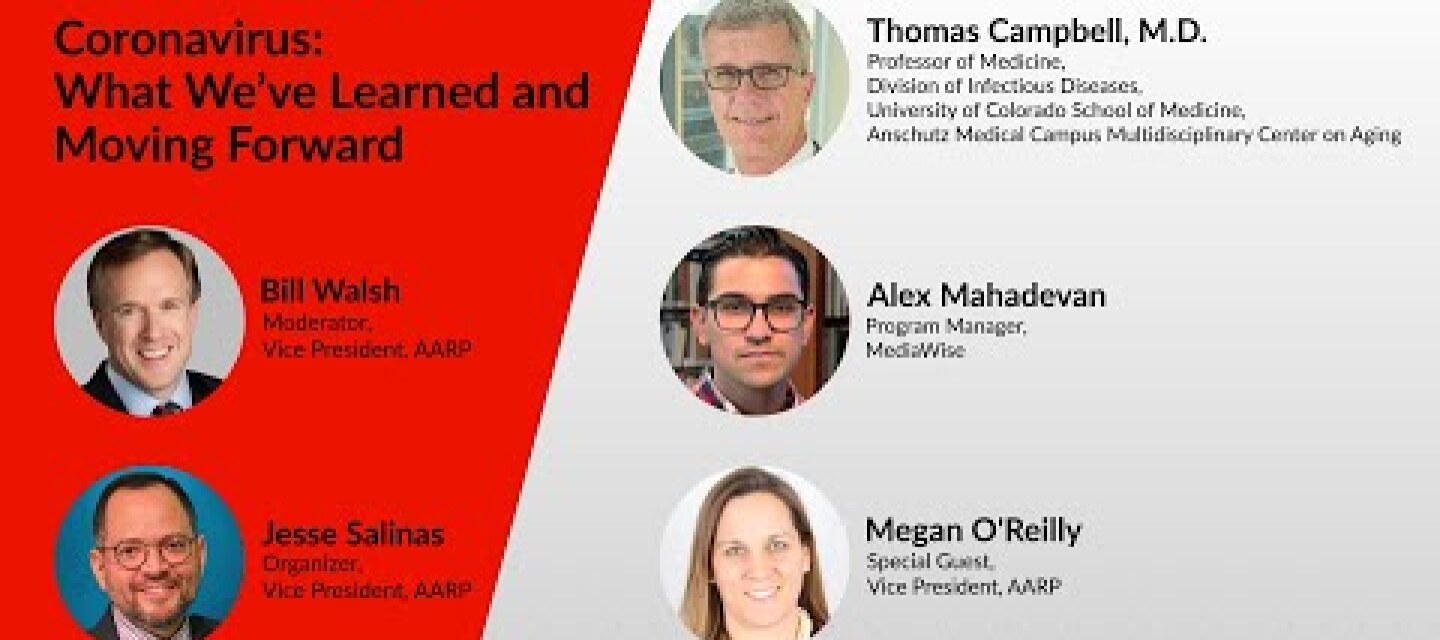 Live Q&A on Coronavirus: What We've Learned and Moving Forward
En español | The world is starting to return to a "new normal" two years after COVID-19 was first declared a global pandemic. But uncertainty remains about the future of vaccines and boosters, and COVID continues to weigh on our physical and mental health.

To learn more about what to expect in the weeks and months ahead, we sat down with Thomas Campbell, a professor of medicine at the University of Colorado School of Medicine and Anschutz Medical Campus Multidisciplinary Center on Aging, during our latest AARP Coronavirus Tele-Town Hall.

Campbell said that despite the relaxation of face mask requirements across the country, he'd still recommend that people who are unvaccinated or immunocompromised wear a mask in public. He also expects more attention to go toward understanding long COVID, as people battle physical or neurological symptoms weeks or months after first getting sick.

"Long-COVID symptoms are something we need to learn a lot more about. We don't have as much information as we need to," he says, though he notes that older adults and people who are unvaccinated are at greater risk of developing long-COVID symptoms.

Listen to our recording of the event.