AARP Leads International Conversation on Aging Trend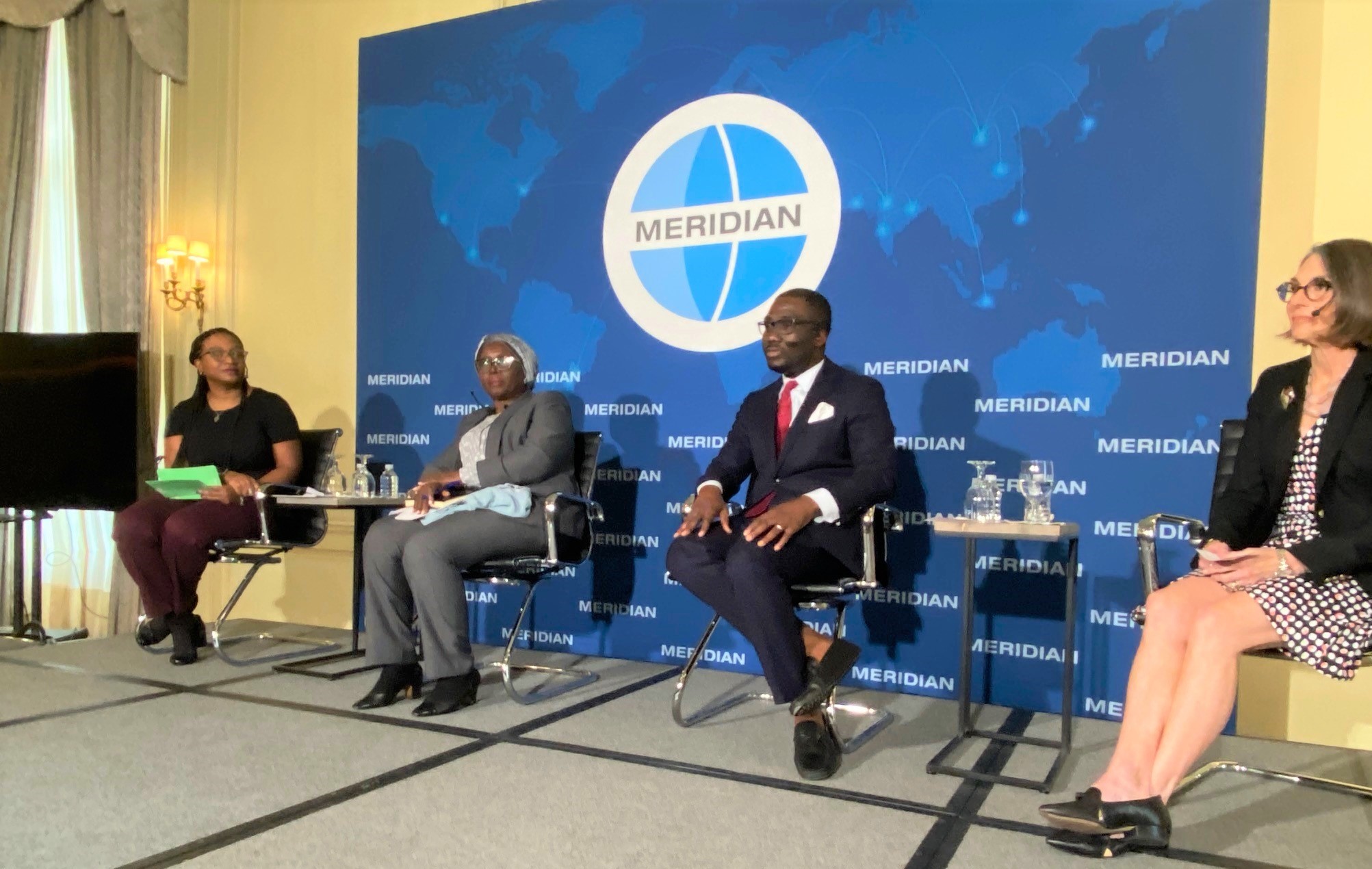 En español | We brought together global leaders Thursday for a conversation on how to fight age inequities — the cumulative effect of inequalities throughout a person's lifetime — and promote healthy aging around the world.

"Aging doesn't just stop at the borders of the United States. It is a global megatrend," said Jean Accius, AARP's senior vice president for global thought leadership, during a panel hosted by AARP International and the Meridian Center for Diplomatic Engagement.

The talk,"Combating Global Inequalities in Aging and Longevity," delved into the economic and social ramifications that global health and other inequalities have on citizens, how they impact aging, and ways to solve the problem.

The event coincided with AARP International's release of its "Aging Readiness & Competitiveness Report 4.0: Achieving Equitable Healthy Aging in Low- and Middle-Income Countries," which highlights best practices for healthy and equitable aging.

The world's population of people older than 50 is expected to double over the next three decades, reaching roughly 3.2 billion by 2050, Accius said. And most will be living in low- and middle-income countries, which have the worst inequalities in health care, pay, transportation and more. Accius said addressing those gaps is a global responsibility that can bring global benefits.

"What happens in one country impacts and influences another country and their own competitive advantage," he said, noting age inequities can "stifle economic growth."

Dubravka Šuica, the European Commission vice president for democracy and demography, said in her keynote remarks that the value of the European Union's so-called silver economy — the demand for products and services generated by the needs and preferences of older adults — is expected to be 5 trillion euros by 2025. That would make it the third-largest economy in the world, behind the U.S. and China, she said.

"It is vital that we harness this concrete economic potential," she said.

Other panelists included Susan Harvey, M.D., vice president of worldwide medical affairs at Hologic, and Alima Mahama, ambassador of the Republic of Ghana. Virginia Health and Human Resources Secretary John Littel provided taped remarks, and Washington Post national health reporter Akilah Johnson moderated.

Watch a recording of the event, and read more about our global work to promote healthy aging and combat age inequality.