Alzheimer's - A New Look at an Old Disease
By AARP Illinois, September 26, 2013 08:15 AM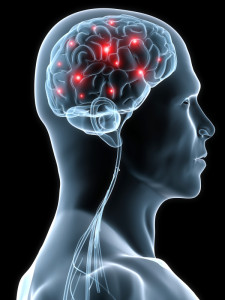 Hi, everyone! AARP Illinois communications staff member Heather Heppner here to share with you a new video series on Alzheimer's disease that features Dr. William Klein from Northwestern University (Evanston, Ill.).

What do we really know about Alzheimer's disease - a disease that affects more than 5 million Americans? More than you might think. In this new five-part video series LG Taylor - filmmaker and founder of the science collaborative Neuro.Rapt - explores Alzheimer's disease with the help of Northwestern researcher William Klein. Klein founded Klein Lab at Northwestern University and his work is dedicated to discovering the cause and developing a cure for Alzheimer's disease.



Episode 1 - Where It All Began. This five-minute video explores the origins of Alzheimer's, how the disease affects creativity and imagination, and the emotional and financial toll of the disease.






Episode 2 - Dementia and the Toxins That Destroy Memory and Learning. This five-minute video explores the causes of dementia and how toxins affect the memory network.






Episode 3 - Why Toxins Build Up in the Brain and Can We Prevent It? In the third segment of this five-part series on Alzheimer's Disease, Dr. William L. Klein ponders if there's a correlation between diabetes, current environment and Alzheimer's disease.






Episode 4 - Who Does Alzheimer's Disease Affect?






Episode 5 - Discovering Therapeutics That Work and the New Path Toward Effective Alzheimer's Disease Treatment In the fifth and final segment of this five-part docu-series on Alzheimer's Disease: Dr. Klein covers: How do we get the young generation involved? With all of these hurdles, can we be optimistic about what's on the horizon?






Did you know?*

Alzheimer's disease is the sixth-leading cause of death in the United States.
An estimated 5.2 million Americans have Alzheimer's disease. Today, an American develops Alzheimer's disease every 68 seconds.
In 2013, Alzheimer's will cost the nation $203 billion. This number is expected to rise to $1.2 trillion by 2050.
Deaths from Alzheimer's disease grew by 68 percent between 2000 and 2010, while rates for other major causes of death (e.g. heart disease) decreased during this time period.


*Facts provided by the Alzheimer's Association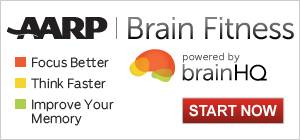 Also of Interest

Join AARP: Savings, resources and news for your well-being


See the AARP home page for deals, savings tips, trivia and more