And The Winner of "Best Diet" Is... (You'll Be Surprised)
By Candy Sagon , June 07, 2011 03:10 PM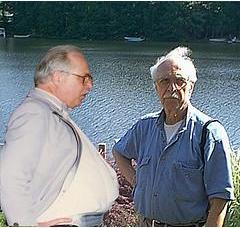 Ever heard of the DASH diet?
A new ranking of major diet plans says the government-developed DASH plan is the best overall whether your goal is weight loss, controlling diabetes or staying heart-healthy.
U.S. News and World Reports, the news magazine better known for its annual college rankings, this week issued its first-ever ranking of 20 popular diet programs based on the recommendations of a panel of 22 health experts.
The panel gave top marks to Weight Watchers as the best commercial diet plan for weight loss. Weight Watchers was also tied for second place as best diet overall, along with the Mediterranean diet and another government plan designed to lower cholesterol.
The DASH diet - it stands for Dietary Approaches to Stop Hypertension - was first developed by the National Institutes of Health in 1996 to help people control high blood pressure. The U.S. News panel says it's also the best diet for diabetics.
Although the DASH plan is not a household name, "it beat out a field full of better-known diets," the magazine said. DASH guidelines include multiple servings daily of foods like whole grains, fruits, vegetables and lean protein, while strictly limiting sugar, fat and sodium.
The panel called Weight Watchers "a smart, effective diet" that was easy to follow and nutritionally sound and safe. They particularly liked its emphasis on group support (either in meetings or online), lots of fruits and vegetables, and room for occasional indulgences.
The magazine's team of experts spent six months researching the various diet plans, then graded them on short- and long-term weight loss, how easy they were to follow, nutritional quality and safety, and their ability to prevent or manage diabetes or heart disease.
The U.S. News rankings run counter to those issued by Consumer Reports last month, which named the Jenny Craig and Slim Fast diets ahead of Weight Watchers. The CR list was criticized in the Washington Post for favoring two diets that rely heavily on packaged foods instead of whole, fresh food.
I've tried Weight Watchers (successfully), so I tend to agree with U.S. News. Any dieters out there want to weigh in on this issue?
Photo credit: Miki James via flickr.com