CDC: Many Food Workers Don't Wash Hands (and Worse)
By Candy Sagon , December 19, 2013 08:00 AM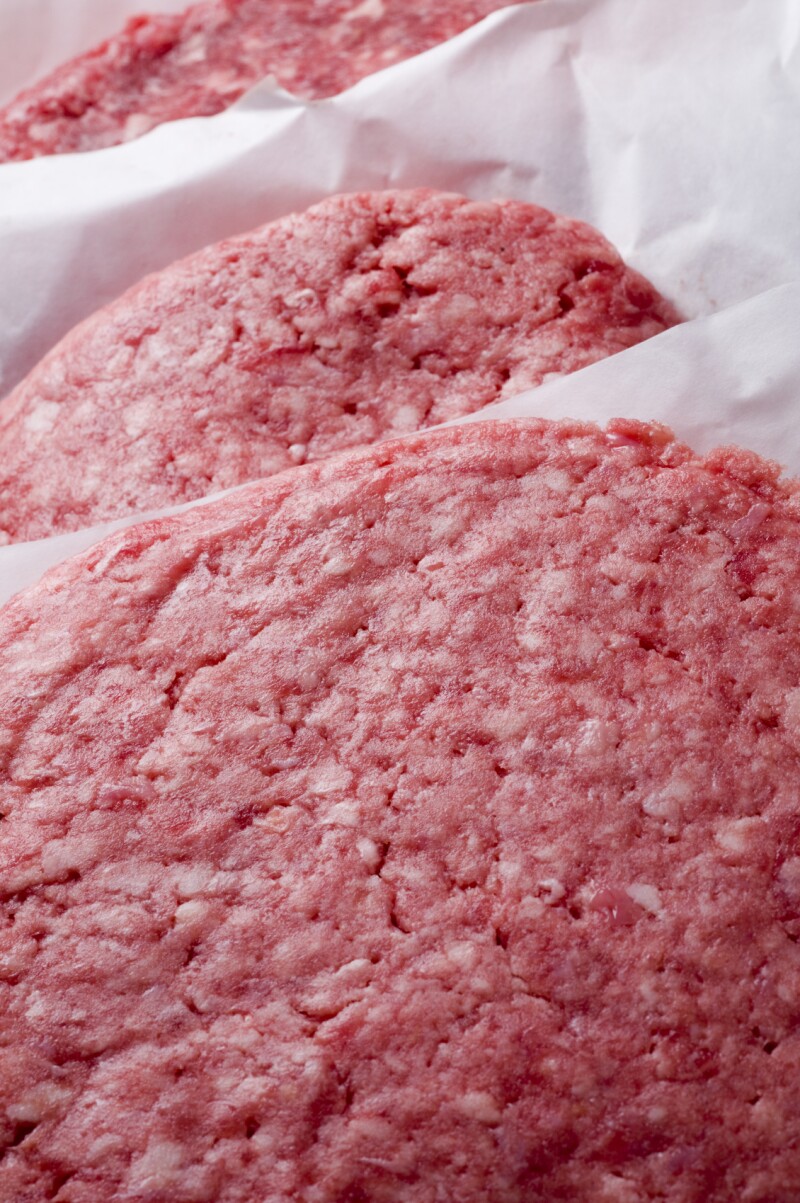 Half of the 48 million cases of food-borne disease each year stem from restaurants, and a series of recent reports from the Centers for Disease Control and Prevention provides some clear reasons why: In many cases restaurant managers and workers aren't following basic food-safety measures.
CDC researchers visited hundreds of restaurants in 10 states to figure out what restaurants were doing wrong.
Turns out, many workers aren't being trained about how to handle food safely. They don't wash their hands enough, they serve undercooked meat, and they show up for work when they're sick because they don't have paid sick leave and they worry about leaving their coworkers shorthanded.
The CDC is hoping that the restaurant industry can use these findings in its food safety programs to help reduce food-borne illness. The agency noted that "chain restaurants and restaurants with kitchen managers who are certified in food safety had safer ground beef practices than other restaurants."
"Show Us Your Modern Family" Photo Contest. Upload your photo for a chance to be photographed in AARP The Magazine. See official rules.
According to CDC studies, as well as reporting by Mother Jones and Nation's Restaurant News, here are some of the hair-raising results.
Nearly two-thirds of restaurant workers who handle raw beef don't wash their hands afterward. Of 385 restaurants, 62 percent of workers who handled raw beef with their bare hands did not wash their hands before touching other food - which is how bacteria get spread from one food to another.
Forty percent of sick food workers go to work anyway because they have no sick leave. Of 491 food workers, more than half said they had worked a shift while ill, and of those, 127 said it was because they had no paid sick leave. Many workers, the CDC reported, also said they didn't want to leave their coworkers short staffed.
Even worse, 20 percent said they had worked at least one shift in the past year despite being sick with vomiting or diarrhea, which can be symptoms of food-borne illness.
Managers frequently don't know - or check - the safe cooking temperature for meat or chicken. Nearly half of managers said they never measured the final temperatures of cooked hamburgers, and more than 80 percent said they did not always use a thermometer to check if meat had reached a safe temperature. Of 448 managers, only 194 knew the government's safe cooking temperature for chicken (165 degrees F), and more than half said they didn't check its temperature with a thermometer.
About 40 percent of kitchen managers don't use separate cutting boards for raw chicken and other meat. That's according to 448 managers interviewed. Keeping separate cutting boards helps prevent cross contamination. About 25 percent said they don't always use disposable gloves when handling chicken.
>> Get discounts on health products and services with your AARP Member Advantages.
Meat's not the only problem; leafy greens aren't being kept cool enough. Although CDC researchers reported that most managers rejected shipments of leafy greens (like lettuce and spinach) that didn't arrive sufficiently cool and fresh, most restaurants did not store greens at 41 degrees F or below, the government-recommended temperature for preventing growth of germs.
Photo: rjlerich/iStock
Also of Interest

See the AARP home page for deals, savings tips, trivia and more