Cochlear Implants Shown to Reverse Cognitive Decline
New research finds that cochlear implants in older people not only help with hearing loss but may also improve thinking and memory.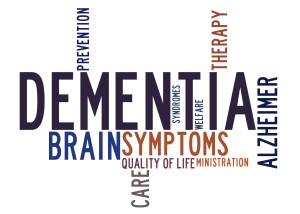 In a study published March 12, French researcher Isabelle Mosnier, of Assistance Publique-Hopitaux de Paris examined the effect of cochlear implants on elderly patients, ages 65 to 85, with profound hearing loss. The study, published in the journal JAMA Otolaryngology-Head & Neck Surgery, is important because it is the first to measure the effect of cochlear implants on memory and mental flexibility in elderly patients.
Previous research has found older people with severe to profound hearing loss are at greater risk for cognitive decline and dementia than those with normal hearing. The more severe the loss, the greater the risk. Researchers don't know why this is, or whether one causes the other.
So far no large-scale research has determined whether using hearing aids offsets the risk, and smaller studies have had mixed findings. Many who examine the relationship between hearing and cognition feel that large controlled studies will discover that consistent use of hearing aids helps offset cognitive decline.
The recent French study found marked improvements in three areas: speech perception, quality of life (depression) and cognitive performance. The patients were fitted with one of four brands of cochlear implant, and the implants were activated two to four weeks after surgery.
All patients then entered hearing and speech therapy, twice a week for 12 months. Researchers found improvements in speech perception in both quiet and noisy settings, with the larger improvement in the first six months.
The researchers also studied depression. Before cochlear implants, 59 percent of the study subjects were found to be free of depression. A year later, 76 percent were depression free.
When researchers tested thinking and memory skills, more than 80 percent of those with the lowest cognitive scores before implantation showed improvement a year after receiving the device. Those with the best cognitive scores before implantation remained stable, though a small group showed slight decline.
Mosnier credited the improvements in speech perception, mood and cognition to the cochlear implants. Although the study didn't specifically examine cause and effect, the intensive hearing-rehabilitation therapy may have played an equally significant role. In addition to improving speech perception, the twice-weekly sessions with speech therapists also helped lessen the isolation that's known to affect both cognitive abilities and performance on cognitive tests.
P. Murali Doraiswamy, M.D., a professor of psychiatry and medicine at Duke University and co-author of The Alzheimer's Action Plan, calls the study "a definite wake-up call." Although he says the study had some shortcomings, "the improvement in cognition was huge — about double that seen with any of the current FDA drugs for treating Alzheimer's." He adds that the findings about hearing loss affecting cognitive tests probably apply to other senses like vision, smell and touch. For example: "Studies have shown that uncorrected vision problems raise the risk for dementia," he says.
While the link between hearing loss and milder cognitive problems has been questioned by some, it is becoming increasingly accepted. "Every doctor knows that hearing loss can result in cognitive problems, but they still don't focus on it as a priority when they evaluate someone with suspected dementia — which is a big missed opportunity," says Doraiswamy. "We need long-term controlled trials looking at whether cochlear implants can delay the onset of dementia in at-risk subjects, which will clinch the case."
Get discounts on hearing aids and more with your AARP Member Advantage »
Barbara Weinstein, of the Doctor of Audiology Program at the City of New York Graduate Center, who specializes in hearing issues in older people, said the Mosnier study confirms much of the new research on the benefits of cochlear implants in the elderly. Research shows that as speech comprehension improves, especially speech in noisy places, so do thinking skills and memory. "The better the speech understanding, the better the patients do cognitively," she says.
The implications of the study have global relevance: "Our study demonstrated that hearing rehabilitation using cochlear implants in the elderly is associated with improvements in impaired cognitive function," Mosnier wrote. "Given the projection of an increase to more than 100 million people with dementia worldwide by 2050, any study that suggests a way to offset that decline, even temporarily, has enormous public-health significance."
The study has personal significance as well. If you or a parent or friend has severe to profound hearing loss and is not benefiting from the use of a hearing aid, consider a cochlear implant, no matter what the age. Doctors implant patients well into their 90s. Make sure that speech and language therapy is part of the package.
Good brain health is the bottom line. Now we just have to figure out which element has the greatest impact on preserving that health in those with hearing loss.
Photo: macgyverhh/iStock
Also of Interest

See the AARP home page for deals, savings tips, trivia and more