FDA to Ease Rules for New Alzheimer's Drugs
By Candy Sagon , March 15, 2013 09:00 AM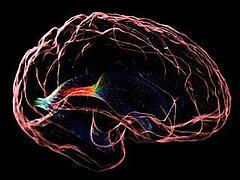 Saying there's "a desperate need" for new Alzheimer's treatments, the U.S. Food and Drug Administration (FDA) announced that it plans to ease the approval rules for experimental drugs in the hopes of slowing or preventing the devastating brain disease in its early stages.
Noting that without new medications the number of Americans with Alzheimer's could nearly triple to 16 million by 2050, the FDA's Russell Katz, M.D., wrote on the agency's blog that "it was with a sense of urgency" that the agency has proposed relaxing its rules for getting Alzheimer's drugs to market. Katz is director of the FDA's neurology products division, which regulates and reviews drugs for neurological conditions, including Alzheimer's.
As the New York Times explained in a news story, clinical drug trials of people in the early stages of Alzheimer's would only need to show subtle improvements on memory or reasoning tests. Companies would not have to show that the drugs improved daily, real-world functioning, something that had been required for more than a decade.
The proposal was published Wednesday in the New England Journal of Medicine. The FDA explained that it is shifting its focus to the early stages of the disease, after the recent failure of several drug trials aimed at arresting late-stage damage.
Drug companies would still be required to do follow-up studies on any approved drugs, to confirm their benefits and protect against any possible harm from long-term use.
According to the Times, the proposal could benefit both researchers and the pharmaceutical industry by spurring more clinical trials. "There is more motivation now to invest in the field," Alzheimer researcher P. Murali Doraiswamy, M.D., of Duke University School of Medicine, told the newspaper.
American Psychiatric Association president Dilip Jeste, M.D., called the FDA proposal "an excellent decision," but Sean Bohen, M.D., senior vice president at biotechnology company Genentech, told the Times he worried about how to develop appropriate tests to identify subtle cognitive changes from new drugs.
"There is a lot of uncertainty," Bohen said. "But it is an admirable effort. We have to start somewhere."
Update: Since the news about the proposal was announced, the Times has published an editorial saying "the proposal raises troubling questions as to whether the [FDA] would end up approving drugs that provide little or no clinical benefit yet cause harmful side effects in people who take the medications for extended periods."
Photo: IsaacMao/flickr