For Long-Term Care, Women Charged More
By Candy Sagon , November 28, 2012 08:00 AM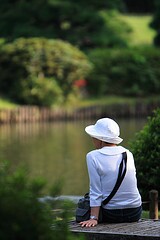 If you're a woman shopping for long-term care insurance, prepare for some unwelcome news.
Genworth Financial, one of the country's biggest long-term care insurers, has announced that early next year it will start charging more for women than men - from 10 to nearly 40 percent more, the Wall Street Journal reports.
Other insurers are expected to follow suit, said a spokesman for the American Association for Long-Term Care Insurance, a trade group. The increase is a reflection of the fact that women cost more to insure than men, in part because they live longer and often have no caregivers at home, according to the association.
Up until now, most insurers charged the same premiums for men and women for policies that help pay for future nursing home, assisted living and home care. Under Genworth's proposed rate plan, single women will pay significantly more, although married couples who buy coverage together can still get a discount. A married woman who wants to buy her own coverage, however, will have to pay the single woman's rate.
For example, if state insurance regulators approve the price hike, a 55-year-old woman in North Carolina buying $3,000 a month in coverage for three years with a 3 percent inflation-protection rider would pay $2,000 a year for her policy - 36 percent more than the $1,466 a man would pay, the newspaper reported. (Only two states, Montana and Colorado, require men and women to be charged the same rate.)
Long-term care insurers are also getting pickier about applicants' health, requiring more medical tests and examining medical records more carefully, according to the Wall Street Journal.
Genworth plans to start doing blood tests on all applicants to check on nicotine and drug use, said Steve Zabel, the company's senior vice president for long-term care insurance. In addition, Genworth may test for cardiovascular disease and stroke, he added.
Other insurers may start asking applicants to see their medical records from primary care physicians or specialists.
In other health news:
Mammogram debate, round two. Just a week after a new study found that routine mammograms cause women to be overtreated for tiny tumors that are supposedly harmless, Reuters reports that another study showed that controversial 2009 guidelines that recommended screening only for women over 50 resulted in breast cancers being missed in women in their 40s.
Really? Men are (a little) better at finding their parked cars. Dutch researchers say their study shows that men and women use different techniques for finding their cars in a crowded parking lot, NBC News reports. Women use visible landmarks, while men estimate distance or mileage. Which works better? Researchers said about 14 percent of those in the study had trouble finding their cars and most of those were women. And the lesson here: Make a point to notice where you park.
Photo: mrhayata via flickr