Good News: Your Medical Options Now Include Latin America
By Kate Hays, September 20, 2011 11:40 AM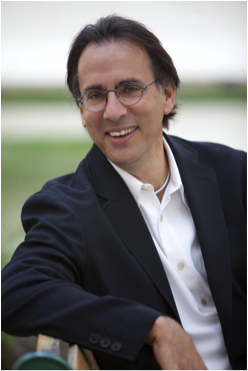 Today, as guest blogger, we have one of our speakers for AARP's upcoming Life@50. Josef Woodman is the author of Patients Beyond Borders, the bestselling consumer reference for international health travel, and is a leading advocate of affordable, high-quality medical care for healthcare consumers worldwide. Read below to get his take on why traveling to Latin America for health treatments may make sense for some patients.

By now most of us are aware that medical tourism has become a mainstream part of the American health and travel experience. In fact, this year more than a half-million Americans will temporarily leave their beleaguered healthcare system here at home to receive trusted, certified medical treatment abroad. New hips, new teeth, improved hearts, hearing, and vision... They'll reap 40--90% savings on nearly every imaginable procedure, and they'll return home safe and sound to tell the story.

What you might not know is that Latin America has, in the past ten years, grown from a sleepy destination for dentistry and cosmetic surgery into a full-service medical travel destination for high-quality treatment in numerous specialties. One hospital in Costa Rica ( CIMA, an American-owned, American-accredited facility in the ritzy San José suburb of Escazú) performed more than 200 cardiac surgeries last year, with success rates comparable to the best US hospitals. Another, San José Tec in Monterrey, Mexico, has performed more than 50 bariatric procedures on Americans since beginning its weight loss program in 2007.

Recently, leading private hospitals in Mexico and Costa Rica have been awarded full accreditation by the US-based Joint Commission International (JCI), the same agency that accredits hospitals like Johns Hopkins, Cleveland Clinic, and Mayo here in the US.

Most hospitals abroad have an International Patient Services Center, where English-speaking staff can book your doctor consultation and appointments, transfer your medical records, make travel arrangements, and more.

In light of travel safety concerns these days, the best international hospitals and clinics offer airport pickup and dropoff (including VIP treatment at immigration!) as well as hotel-to-facility shuttle. Most have convenient toll-free telephone numbers, and medical travel agents can help make your journey a seamless experience.

With all the negativity surrounding the current state of healthcare in the US, it's easy to give in to feelings of helplessness and victimization. Yet, with more than 400 American-accredited hospitals around the world, and so many Americans now adopting medical travel as a component of their healthcare program, it's empowering to know that you do have options. I'll be speaking more on this topic at the AARP Life@50+ Annual Conference in Los Angeles. Hope to see you there!