I Am the Alzheimer's Party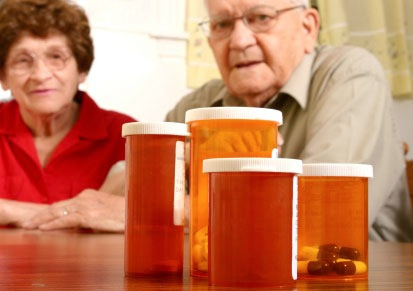 The Alzheimer's Party. Haven't heard of it? Well, you ought to familiarize yourself with it; there is an election in less than three months and our existence may well depend on it. Is Alzheimer's an atom bomb that will destroy us? Well, in a way, yes. And this is our chance to disarm it. Together, those with Alzheimer's and those who care for them are a party of 20 million strong. As the Alzheimer's Party, we cannot be ignored.

Are you older than 66? Are you a boomer? Are you younger than that? If you answered "yes" to any of these questions then you got lucky when Congressman Paul Ryan was chosen as Mitt Romney's running mate. I'm not saying this because I'm a Paul Ryan fan (because as an Alzheimer's Party member, I'm not). I'm saying that you got lucky because the Ryan candidacy will put the discussion of Medicare/Medicaid on the front burner.

Congressman Ryan's plan involves changing Medicare in big ways. To be fair, there will be a change in Medicare as we know it no matter who wins. We'll discuss the difference over the next few months. But with the Ryan plan, Medicare would no longer act as an insurance program that directly pays medical bills for seniors who are now 65. Instead, seniors would receive a fixed subsidy. The reality is that that subsidy would undoubtedly be worth less than the health care would cost, and ultimately will not cover the soaring prices of medicine. Senior citizens will have to find money to make up the difference. Try doing that on a fixed income. Try doing that for a loved one with Alzheimer's.

But why should people in all age brackets be concerned about this change? The obvious answer is that all of us will eventually, if we are lucky, become old people. But let's face it, how much do you think in those terms when you're 30 or 40? More and more is my guess. Because as the population gets older and lives longer, the more likely they are to get Alzheimer's -an underreported 5.4 million people already have been diagnosed - and counting. And, the more likely it is for a 30- or 40-year-old woman to be raising a family and taking care of an aging parent at the same time. With all the money it takes to care for a parent with Alzheimer's, guess whose teenagers and tweens won't be able to go on vacations or get that new iPod they want because their parents are socked in with bills they never anticipated?

What's more, given that 66% of those with Alzheimer's are women and the preponderance of caregivers are women, guess which gender will be losing so many of the gains they made in the workforce in the last 50 years as a result of this disease?

So perhaps you will understand why I feel this election is so important for both my husband and me (a Republican and a Democrat) who are now staunch supporters of the Alzheimer's Party.

We invite you to join us.

Photo credit: Rosie O'Beirne on Flickr.