If I can't remember all my online passwords, am I losing it?
By Becky Gillan, May 22, 2013 11:40 AM
Every time I have to log into one of my online accounts and have no clue what the password is, I wonder if I am finally "losing it." I know I am not alone with this fear, as survey after survey we conduct among our members reveals their interest in brain fitness. In our most recent Member Opinion Survey, staying mentally sharp was one of members' top concerns. However, apparently this questioning is not unique to my boomer age group. My 20-year-old niece told me the other night that math just "seeped" out of her brain and she doesn't understand why (she is studying for her GREs in preparation for applying to a Master's program).

Certainly, heredity is a factor in maintaining mental acuity.

This is where I have some hope. My Dad was head of International for a large technology firm before he retired. He maintained this interest in global affairs, and right up until he passed at 84, he could name the head of state of every country (or almost every country).

When I would visit him, we would sit in the living room over tea and graham cracker cookies in the afternoon, and he would test me to see how much I knew about the political affairs of the Middle East (pretty hopeless). So I've got good genes, but what can I do to make sure I don't "lose it?"

A key sign of the onset of Alzheimer's is the loss of smell, and I find myself testing whether I can still smell things. It's a bit awkward in social situations. There has to be something better, right? Importantly, good brain health is rooted in five activities: eating smart, being fit, working your mind, socializing and stressing less.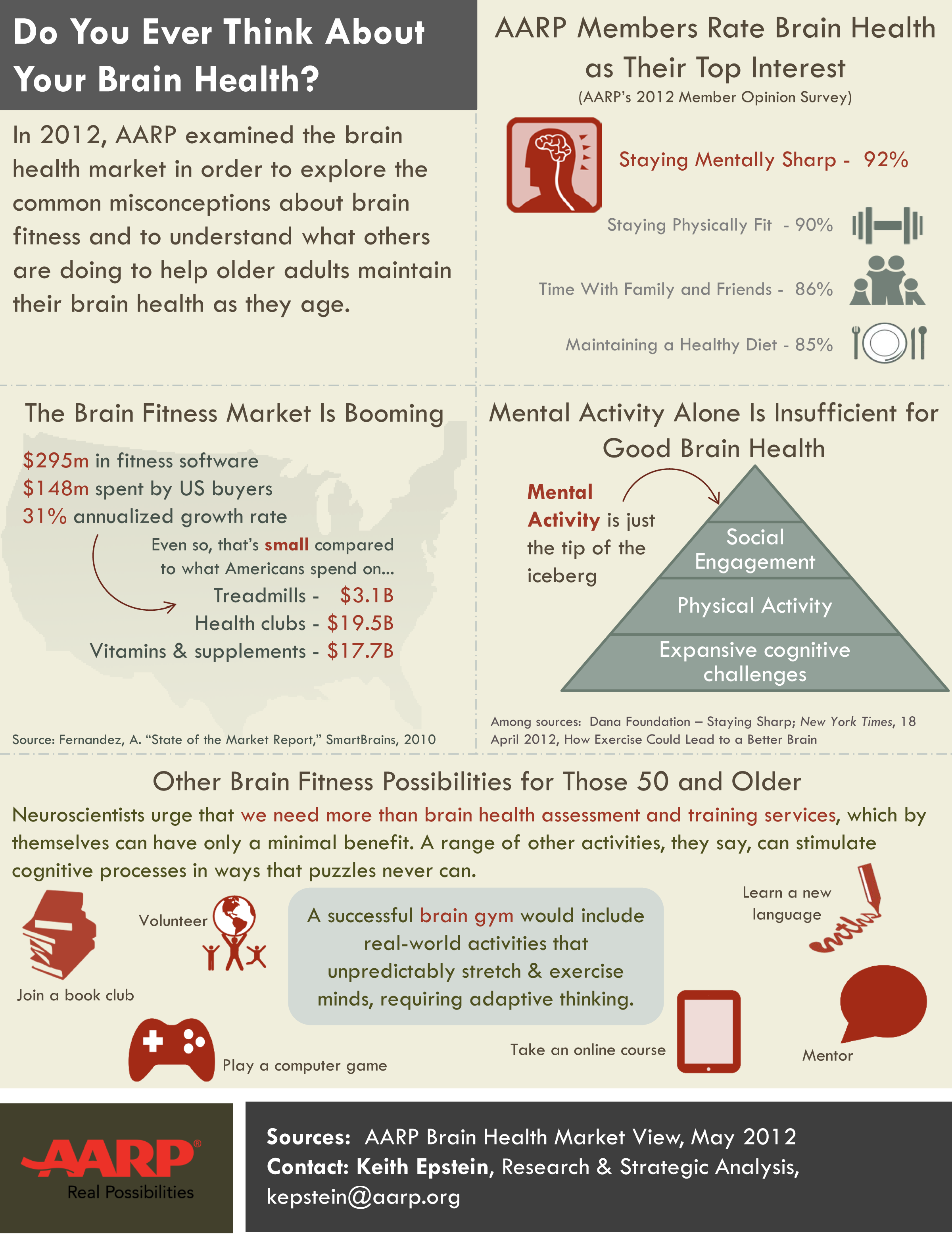 More on Becky: Becky is AARP's Senior Vice President of Research & Strategic Analysis, and is focused on fostering understanding of the interests and concerns of people age 50-plus and their families. Before coming to AARP, Becky served as the Vice President of Global Market Research & Guest Satisfaction for Starwood Hotels & Resorts. In her spare time, she likes visiting her niece in Ohio, gardening, and collecting American art and antiques.