Lou Reed's New Liver Sparks Old Debate About Transplants
By Candy Sagon , June 03, 2013 11:34 AM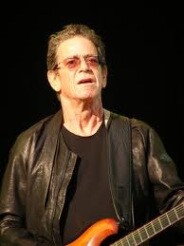 How do you feel about an aging rock icon, who spent his youth wrecking his liver with booze and drugs, being able to get a new liver at age 71? Is it right, considering that there are far more people on the organ-transplant list than there are donors?
How about if this same rocker has mended his ways and been a pillar of health since he was in his 40s? Does that change things?
The news that singer-songwriter-guitarist Lou Reed underwent a liver transplant about a month ago at Ohio's Cleveland Clinic brings up the touchy subject of whether age or past indiscretions should affect organ-transplant decisions.
The topic is being raised more often these days now that the number of older Americans receiving organ transplants is going up. In the past decade the number of organ-transplant patients who are 65 or older has jumped from 3 percent to more than 25 percent, the New York Times reported.
According to the Scientific Registry of Transplant Recipients, the number of kidney transplants between 1998 and 2011 tripled among those over 65. Between 2001 and 2011 the percentage of liver-transplant recipients nearly doubled, from 7.4 to 13 percent.
Medicare pays for the surgery, but patients are responsible for co-pays and out-of-pocket costs, including drugs and travel, according to the Times.
Reed's wife, musician Laurie Anderson, said her husband "was dying" of liver failure before undergoing the operation several weeks ago, the Associated Press reported. She said Reed wasn't yet back to full strength, but "he's already working and doing tai chi," the ancient, graceful Chinese exercise regimen he has practiced for 30 years.
On his website, Reed posted a message saying he's"bigger and stronger" than ever, calling himself "a triumph of modern medicine" and crediting his health to his doing tai chi.
Reed, who was born and raised in New York, cofounded the influential 1960s rock group the Velvet Underground. The group's song "Heroin," which Reed wrote about addiction, is included on the Rock and Roll Hall of Fame's list of top songs that shaped rock and roll.
Reed left the group in 1970 to start a solo career. His best-known solo works include "Walk on the Wild Side."
Anderson said Reed and she chose the Cleveland Clinic, one of the country's leading transplant centers, because hospitals in Reed's home state of New York were "dysfunctional." The Cleveland Clinic, unlike some other facilities, also has no age limit on transplant patients, according to the New York Times.
Photo: commons.wikipedia.org