Niacin Won't Help, May Harm, Heart Patients
By Candy Sagon , July 17, 2014 12:14 PM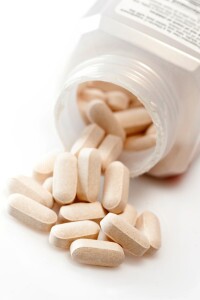 For 50 years we've been told that taking high doses of the B vitamin niacin was one way to lower cholesterol and improve heart health. Now some prominent physicians have had an abrupt change of heart: New research shows that niacin not only doesn't help but could be very risky for patients.
Two large studies, published July 17 in the New England Journal of Medicine, found that taking niacin didn't reduce deaths from heart disease and it put patients at risk for gastrointestinal problems including bleeding and ulcers, as well as infections and increased risk of diabetes.
The studies - an international one, funded in part by drugmaker Merck, and an American one, funded by the National Institutes of Health - both came to the same conclusion: Niacin failed to show any benefit, and the resulting serious side effects should cause doctors to be very cautious about prescribing it.
>> Sign up for the AARP Health Newsletter 
In an accompanying commentary, Northwestern University preventive cardiologist Donald Lloyd-Jones of the Feinberg School of Medicine put it more bluntly. Niacin, he wrote, "should not be used routinely."
"It's a no-brainer," he told AARP in an interview. "A doctor needs to have a good reason for a patient to be on it. The default should be to remove most patients from this medication."
In the international study, patients on niacin were 32 percent more likely to be diagnosed with diabetes, and those with diabetes had a 55 percent higher risk of problems with glucose control. In addition, niacin increased the risk of serious skin problems by 67 percent, gastrointestinal bleeding by 38 percent, and muscle damage and gout by 26 percent.
The findings surprised the study's senior author, Jane Armitage, a professor of clinical trials and epidemiology at the University of Oxford in England. "This is a drug that has been available for 50 years for treating cholesterol, and it has taken a large study like this to reveal the impact of the side effects," she told HealthDay.
The research also found a 9 percent increase in death among those taking niacin, which is "very concerning," Lloyd-Jones says. "That means one excess death for every 200 patients taking the drug. This is no longer a drug for routine use."
Niacin, also known as vitamin B3, has been prescribed for decades for its ability to lower the so-called bad cholesterol (LDL) and triglycerides while increasing the good cholesterol (HDL). A study published last year found that prescriptions for niacin between 2002 and 2009 reached about 700,000 a month in the U.S. - most of them for an extended-release drug called Niaspan - compared with 17 million monthly prescriptions for statins.
>> Get travel discounts with your AARP Member Advantages.
"We know the most effective therapy [for lowering cholesterol] is statins, but the question the study asked was whether niacin adds any extra value for patients who take it along with statins. The answer, clearly, is no," Lloyd-Jones says.
Given the dangerous side effects the new research found, it's unlikely there will be any further large trials of niacin, wrote Yale University School of Medicine cardiologist Harlan Krumholtz in the New York Times.
For patients who are taking niacin, Krumholtz advises that you "talk with your doctor about whether you should continue."
"Many patients will probably choose to bypass a medication without clear benefit and with documented harms. If you are not taking niacin, then realize that there is little reason to start."
Photo: Juanmonino/iStock
Also of Interest

See the AARP home page for deals, savings tips, trivia and more.