Restaurateur B. Smith Reveals She Has Alzheimer's
By Candy Sagon , June 06, 2014 12:45 PM
Former model and restaurateur Barbara Smith, better known to her fans as B. Smith, has revealed that she has been diagnosed with Alzheimer's.
Smith, 64, has been called "the black Martha Stewart" because of her wide range of home-decor, restaurant and lifestyle enterprises
.
In 1976 she became one of the first African American models on the cover of Mademoiselle magazine. Ten years later, she opened the first of three B. Smith restaurants: two in New York and one, which closed last year, in Washington, D.C.'s Union Station.
Her 1995 book, B. Smith's Entertaining and Cooking for Friends, was among the first on entertaining by a black author. She has hosted TV and radio shows, has a line of home goods sold in Bed, Bath & Beyond, and has even acted in off-Broadway plays.
>> Sign up for the AARP Health Newsletter 
But about four years ago she began having problems remembering things and answering questions, she told CBS News.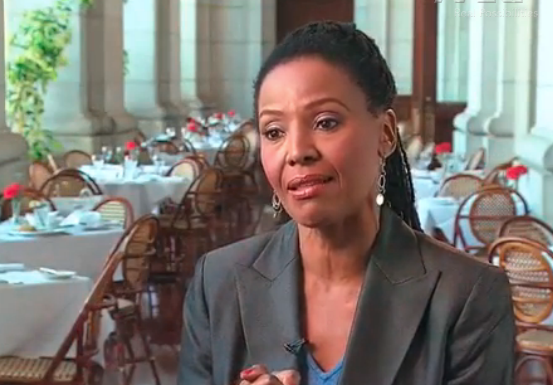 A brain scan by neurologists at Mount Sinai Hospital in New York revealed widespread amyloid, a sticky protein that damages nerves and is present in Alzheimer's patients.
Although Alzheimer's affects more than 5 million Americans, Smith is part of a small group of those under age 65 who have been diagnosed with early-onset disease. Up to 5 percent of Alzheimer's patients - about 200,000 Americans - are diagnosed before 65, according to the Alzheimer's Association.
In the interview that will air on June 15 on "CBS Sunday Morning," Smith could not recall the date, month or year. "Things like that make me very sad," she said with tears in her eyes.
>> Get travel discounts with your AARP Member Advantages.
Still, she remains upbeat. "I'm going to do my best to make it work out for me and for as many people as I can possibly help, too," she said.
Perhaps her tweet Thursday night, June 5, 2014, said it best: "The B. Smith recipe for getting through tough times - equal measures of faith, hope, courage and love. Season with style and elegance." - B. Smith @BSmithstyle
Photo: AARP
Also of Interest

See the AARP home page for deals, savings tips, trivia and more