Study: Hearing Aids May Help Protect Brain Health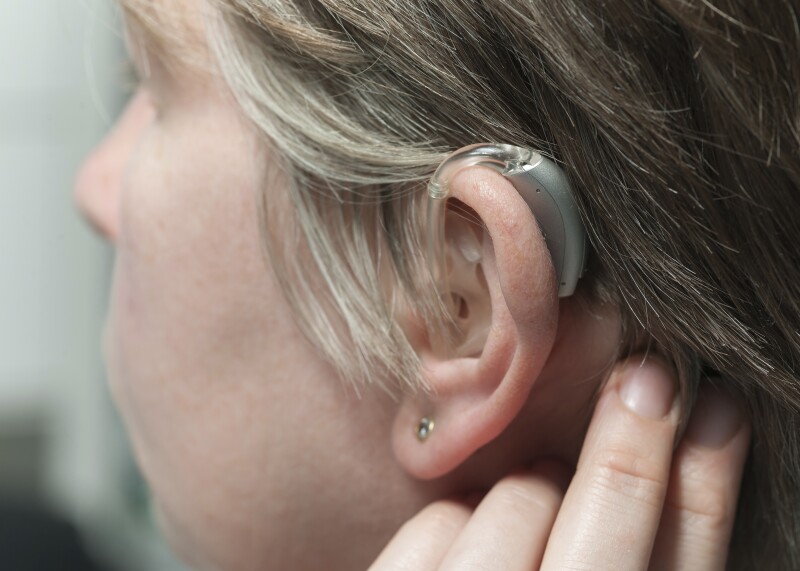 For several years, studies have linked hearing loss and dementia, but no major study has addressed the big question: Could using hearing aids reduce the risk of cognitive decline?
Now an important new French study finds that older adults who use hearing aids experience the same rate of cognitive decline as their peers with normal hearing. In other words, while hearing loss is associated with accelerated cognitive decline, hearing aids can slow that from happening, researchers say.
The study, published online last month in the Journal of the American Geriatrics Society, followed nearly 3,700 adults age 65 and older for 25 years, a remarkably long period. Nearly 1,300 reported major or moderate hearing loss, while about 2,400 said they had normal hearing. All were given annual questionnaires to fill out, as well as psychological testing every two to three years to assess cognitive skills.
Explore Staying Sharp - A New Lifestyle Approach to Brain Health »
Over the course of the study, the majority of subjects experienced some cognitive decline as they aged, but those with hearing loss who did not use hearing aids experienced that decline at an accelerated rate. Those who used hearing aids experienced cognitive decline at the same rate as those with normal hearing — welcome news indeed.
"With a large sample size and 25 years of follow-up of participants, this study clearly confirms that hearing loss is associated with cognitive decline in older adults" but that using hearing aids reduces the decline, lead author Helene Amieva, of the University of Bordeaux in France, told Reuters.

Interestingly, when researchers controlled for factors like depression, social isolation and antidepressant use, there was no longer a large difference in the rates of cognitive decline between the groups of subjects.
This suggests that there is no direct effect of hearing loss on cognitive decline, the researchers wrote, but rather that hearing loss causes depression and social isolation, which then affect brain health. "By at least partially restoring communication abilities, hearing aids may help improve mood, increase social interactions, and enable participation in cognitively stimulating abilities and consequently could slow cognitive decline," they said.
For people with hearing loss, this study suggests that wearing hearing aids may help do more than just improve hearing. However, as much as I and others would like to believe that the study definitively shows that the use of hearing aids helps offset or lessen the impact of cognitive decline — and possibly dementia — the evidence is preliminary. We still don't know whether it's better hearing per se or better mental health that is the critical factor.
Get discounts on hearing aids and more with your AARP Member Advantage »
Still, the new research gives us one more reason to pay attention to hearing loss. Hearing aids — or hearing-aid substitutes like PSAPs — aren't going to prevent dementia, but they might keep it at bay or lessen its impact.
Consider the French study a wake-up call. Untreated hearing loss is damaging to your health in many ways, including a greater risk of falls and of depression, isolation and anxiety. But cognitive health is the bottom line for many of us. This study is a strong indication that correcting hearing loss is an important component in keeping your brain in good working order.
Photo: AlexRaths/iStock
Also of Interest

See the AARP home page for deals, savings tips, trivia and more.