The Best Sunscreens You're Not Using
By Candy Sagon, May 27, 2015 02:47 PM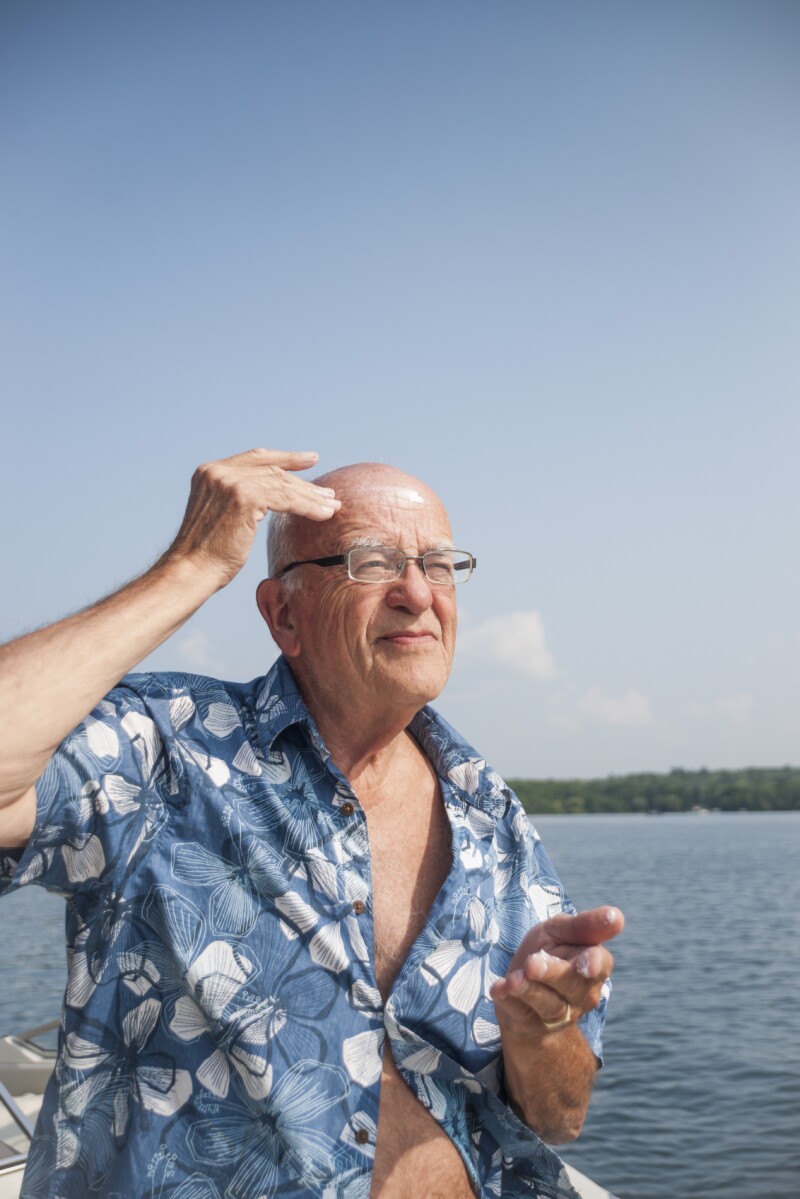 Who's better at using sunscreen lotion, men or women? Truthfully, they're both pretty lousy at it, according to a new government study. Even sadder: New testing of sunscreen lotions finds you can't always believe the claims on the label.

A Centers for Disease Control and Prevention (CDC) study found a paltry 14 percent of men and 30 percent of women reported that they regularly use sunscreen on both their face and other exposed skin.

Women are better when it comes to protecting their face — nearly 43 percent said they regularly use sunscreen on their face and 34 percent regularly use it on other exposed skin. Men, however, have a long way to go. About 80 percent of men don't regularly use sunscreen on either their face or other exposed skin, and more than 40 percent admitted that they never use it.

This abysmally low rate for men is especially shocking considering that from age 50 on, more men are diagnosed with melanoma — a dangerous form of skin cancer — than women, according to the National Cancer Institute. Melanoma is the fifth most common cancer in men, and the seventh most common cancer in women, and most cases are diagnosed between the ages of 55 and 64, according to government data.

Get the latest tips on staying healthy — AARP Health Newsletter »

OK, so say you've resolved to be better about applying sunscreen. Which ones do the best job? The short answer: The one you remember to put on each time you go outside. The long answer: It depends. Two consumer action groups recently released their annual sunscreen guides to help you pick the best product.

The Environmental Working Group (EWG) recently released its annual sunscreen guide, which found 80 percent of products it analyzed to "contain harmful ingredients or offer inadequate protection against dangerous ultraviolet radiation — or both."

The group analyzed 1,700 products, including sunscreens, SPF-rated moisturizers and lip balms. "Many products do not provide enough UVA protection. Some contain hazardous chemicals such as the hormone disruptor oxybenzone or retinyl palmitate, a form of vitamin A linked to skin damage," EWG senior scientist Dave Andrews said in a statement.

More than 30 products, including several for children, ended up in EWG's " sunscreen hall of shame" because of potentially irritating chemicals, skin allergens or questionable preservatives.

Consumer Reports also tackled this year's crop of sunscreen products, testing 34 and finding "almost a third of them didn't meet the SPF claim on their labels, missing the mark by anywhere from 16 to 70 percent," according to the group.

Get discounts on prescriptions, health exams, eye care and more — AARP Member Advantages »

But there was good news, too. Many of the sunscreens Consumer Reports tested met their SPF claims, and some of the most effective products were also the lowest-priced.

These sunscreens were the best for protection and your budget:

Coppertone Water Babies SPF 50 lotion, $10.50 (8 ounces)
Equate (Walmart) Ultra Protection SPF 50 lotion, $9 (16 ounces)
Banana Boat SunComfort Continuous Spray SPF 50+, $11 (6 ounces)


Consumer Reports also found three sunscreens that, although they overstated their SPF protection, were still higher than 30 and worth considering: Coppertone UltraGuard SPF 70+ tested as an SPF 59, Coppertone ClearlySheer for Beach & Pool SPF 50+ tested as an SPF 37, and Banana Boat Sport Performance with Powerstay Technology SPF 100 tested as an SPF 36.

Consumer Reports' highest-rated sunscreen, La Roche-Posay Anthelios 60 Melt-in Sunscreen Milk (SPF 60), received a perfect score of 100, but it was also the priciest of those tested: $36 for a 5-ounce bottle.

Photo: wanderluster/iStock

Also of Interest



See the AARP home page for deals, savings tips, trivia and more.