The New National Plan to Address Alzheimer's: Exclusive Q&A with George Vradenburg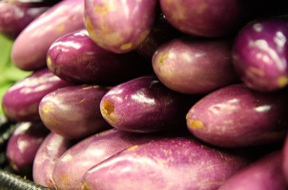 Editor's note: Last week, the Obama Administration released its final National Plan to Address Alzheimer's. This is the first-ever national plan and road map against Alzheimer's, and it includes a bold goal of stopping the disease by 2025 -- marking the first time the federal government has adopted such a time frame. Trish's husband, George Vradenburg, Chairman of the national campaign organization USAgainstAlzheimer's, is a member of the Advisory Council on Alzheimer's Research, Care, and Services, which was convened by HHS. The Council met over the past several months to offer input during the planning process, and provided the Administration and Congress with 36 recommendations for the National Plan last month. Trish recently sat down with George to talk about the importance of the plan and what needs to happen to make it a success.

I (Interviewer): Thank you for seeing me today, Mr. V.

GV (George Vradenburg): I enjoy seeing you every day, Mrs. V.

I: I want to ask you about your reaction to President Obama's National Plan to avert or cure Alzheimer's by 2025.

GV: This Plan was the product of a bi-partisan, unanimous vote of Congress. It is an all-American, non-partisan plan designed to assert American leadership in the global fight against Alzheimer's. As you know, Mrs. V, Alzheimer's is not a Republican disease or a Democrat disease. It can strike a Republican Ronald Reagan and a Democrat cabinet member Sargent Shriver. It can strike a postman or a musician or a business leader or a football player or a wounded warrior.

I: Will it help?

GV: This is a ground-breaking plan that sets a bold national goal of preventing and effectively treating Alzheimer's by 2025 and outlines how to get there. Success will lead to the saving of millions of lives and trillions of dollars.

I: Is it enough money?

GV: HHS has allocated $50 million this year to additional Alzheimer's research and proposed $80 million in next year's budget. That is a start. But only a start. The Advisory Council on Research, Care and Services recommended that the Federal government ramp up its investment in Alzheimer's research to $2 billion annually, at a minimum. This Administration has taken the first step. It is up to Congress to respond.

I: Still I noticed that your organization, USAgainstAlzheimer's, is still retaining its 2020 deadline. Why? Is that a rebuff of the President?

GV: USAgainstAlzheimer's is a pushy group of engaged and enraged families. We will always want greater speed, greater resource and greater focus than government. We want to change reality, because current reality is sluggish, wasteful and unfocused. The difference between finding an Alzheimer's treatment by 2020 or by 2025 can be measured in millions of lives and hundreds of billions of dollars.

I: Do you see any promising discoveries in the pipeline?

GV: There are first generation therapies in advanced stages of the pipeline right now, which, if successful, will alter the course of the disease. And there is a new clinical trial aimed at preventing the disease, not just treating it after symptoms appear.

I: Why is it taking so long?

GV: The brain is the last frontier of biomedical research. It is, far and away, the most complex organ of our body. And Alzheimer's and other brain diseases may prove to be disorders of systems of neural networks, not just one faulty gene. But complexity should not diminish our sense of urgency.

I: Why is Congress taking so long to allot money for research?

GV: Congress in the mid-1990s, after it had allocated substantial sums for cancer, heart and HIV/AIDS, decided to double its investment in NIH's biomedical research. It did so from the late 1990's through the early part of the last decade. In essence, Congress abandoned the strategy of prioritizing investment on a disease-specific basis. Alzheimer's is a victim of that thinking. The outrage of the American people at the inattention of Congress to this disease can and will produce a rethinking of that approach. And, of course, there is a challenge in 'finding' money for Alzheimer's disease given the severe fiscal condition our country finds itself in. Having said that, the very high cost of caring for victims and families with Alzheimer's - now and in the future - should persuade Congress to save money by investing in an Alzheimer's treatment. After all, we do not have the polio-care costs or HIV/AIDS-care costs once estimated because of effective means of preventing and treating those diseases. The same could be the case for Alzheimer's.

I: What would Congress need to see to pay more attention to this problem?

GV: An engaged and enraged citizenry demanding change.

I: How do you galvanize the public?

GV: By mobilizing the one in three American families affected by the disease - and their friends and neighbors - to get politically engaged.

I. Who else needs to get involved to make this a truly national plan?

GV: Industry. Researchers. Women who are two-thirds of the victims and the large majority of caregivers. African-Americans and Hispanics who are themselves significantly more likely to get this disease than non-Hispanic whites.

I: Thank you, Mr. V. And could you please pick up some bananas and a carton of soy milk on your way home?

GV: No Problem, Mrs. V. Always a pleasure speaking to you and picking up your groceries.

Photo credit: AJC1 on Flickr.