To Lower Cholesterol, Eat These 4 Foods, Study Says
By Candy Sagon , April 09, 2014 10:44 AM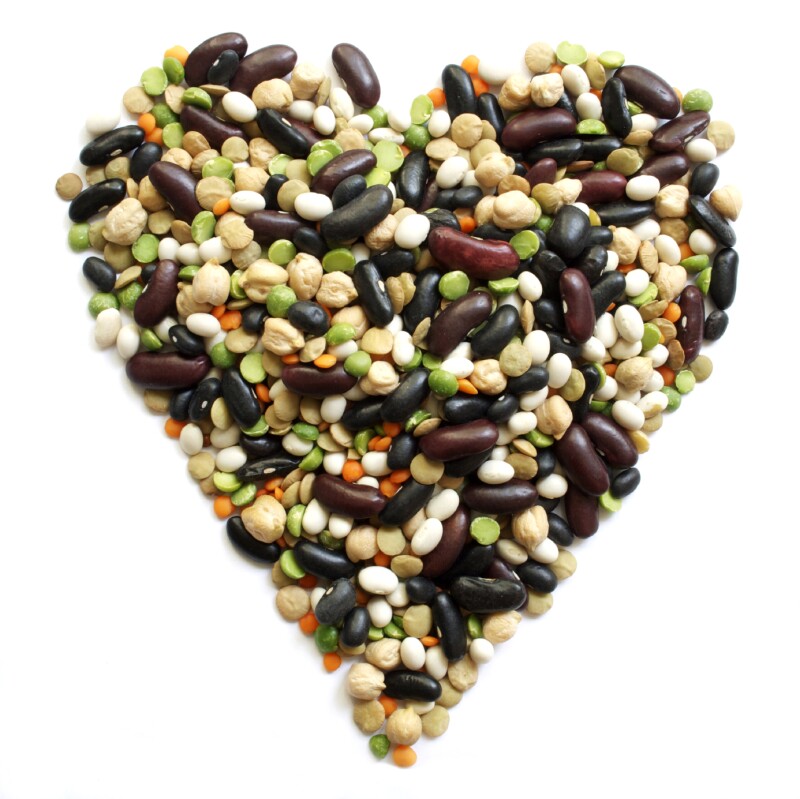 Lowering your cholesterol and reducing your heart disease risk may be as easy as adding a daily serving of beans or other legumes to your diet, according to a new analysis of Canadian and American studies.
Canadian researchers reported that a ¾-cup daily serving of beans, chickpeas, lentils or peas resulted in a 5 percent drop in "bad" low-density lipoprotein (LDL) cholesterol - and, by association, a potential 5 percent drop in heart disease risk.
It also didn't matter which of these legumes was eaten. Whether it was hearty split pea soup for lunch or Creole red beans and rice at dinner, all these legumes were equally effective at lowering cholesterol, the researchers said.
>> Sign up for the AARP Health Newsletter
The scientists evaluated data from 26 clinical trials involving 1,037 predominantly middle-aged men and women. Some of the trials involved healthy adults, while others included those at moderate risk for heart disease.
Cholesterol levels dropped more in men than women, however, probably because men had higher cholesterol levels or poorer diets to begin with, and then responded better when they ate healthier foods, the researchers added.
Lead author John Sievenpiper, M.D., of the Clinical Nutrition and Risk Factor Modification Centre at St. Michael's Hospital in Toronto, told ABC News that "legumes can complement statins" in the fight against high cholesterol and should be a crucial part of "a healthy diet portfolio" for the general population, regardless of heart disease.
The findings were published Monday in the Canadian Medical Association Journal.
Legumes have long been valued by nutrition experts as a good source of fiber and protein, while studies have also linked them to a lower risk of other serious chronic conditions, including type 2 diabetes and high blood pressure.
(For other foods that help lower cholesterol, click here.)
>> Get discounts on health services with your AARP Member Advantages.
Some easy, delicious ways to add legumes to your diet:
Chickpeas: Also known as garbanzo beans, these creamy-tasting beans can be added to a soup (like minestrone), tossed into a salad or enjoyed pureed in the popular dip hummus. But why not try cookbook author and AARP contributor Pam Anderson's irresistible Smoky, Oven-Roasted Chickpeas for a healthy nibble with drinks or before dinner?
Lentils: Here's a healthy twofer - Lentils and Split Peas With Smoked Sausage in a hearty soup that's ready in an hour, from Maryana Vollstedt's The Big Book of Easy Suppers.
Beans: This Fantastic Black Bean Chili, made with ground turkey, gets top ratings on allrecipes.com. Or for a summer potluck, bring this Black Bean Salad with tomatoes, corn, jalapenos and avocados - it gets raves on simplyrecipes.com.
Photo: serega1983/iStock
Also of Interest

See the AARP home page for deals, savings tips, trivia and more