E. Robert Kinney: His Shtick was Fish Sticks
By Patrick Kiger , May 17, 2013 04:00 PM
If you've ever struggled to get a picky seven- or eight-year-old to eat some fish, you have E. Robert Kinney to thank for making the job just a wee bit easier.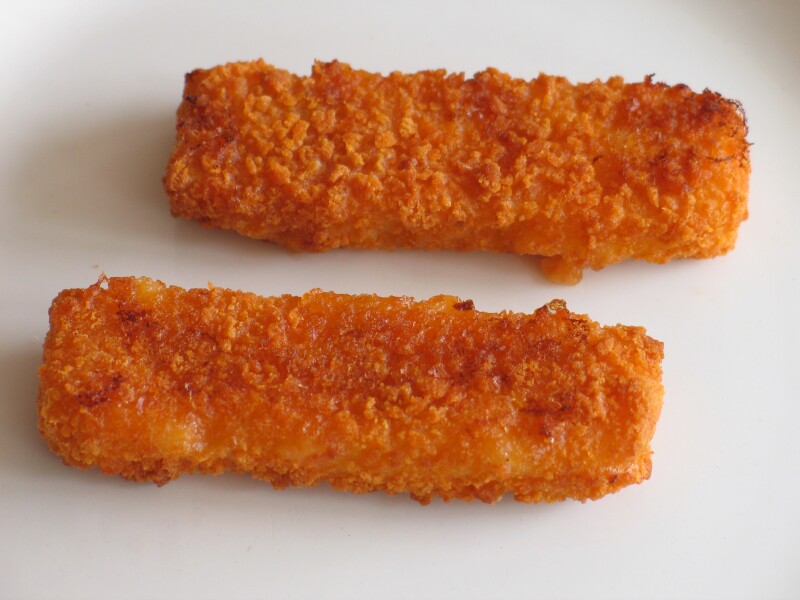 Kinney, who died on May 2 at age 96 in Arizona, was a Maine native who originally dreamed of becoming a history teacher but decided during the Great Depression that the job market in education wasn't bright enough. Instead, after a stint in the New Deal's National Youth Administration, he noticed lobstermen throwing away crabs that crawled into their traps. He got the idea of canning the meat instead, and started a company to do it. In the late 1950s, Kinney eventually became an executive at Gorton's Seafood Co., where he helped popularize the idea - apparently first conceived by Birdseye in 1953 - of carving up slabs of frozen cod, flounder and other fish into bite-sized sticks that could be breaded and pre-cooked for quick reheating.
According to seafood historian Mark Kurlansky, Gorton's capitalized on Kinney's creation by marketing it as a labor-saving breakthrough. As a period ad proclaimed: "Thanks to fish sticks, the average American homemaker no longer considers serving fish a drudgery. Instead, she regards it as a pleasure ... easy to prepare, thrifty to serve, and delicious to eat."
Indeed, fish sticks quickly became a phenomenon. A 1954 New York Times article on fish sticks described them as "the newest best-seller in supermarkets" and went on to point out: "Mothers report youngsters gobble the sticks like candy - or almost. ... Their crisp surface and the fact that they may be eaten with one's fingers attracts children." One downside, the Times sniffed, was that "processing robs the fish of its identity and cloaks it in what apparently is an appetizing anonymity."
Here's a vintage 1982 Gorton's commercial:
Photo: Superbass via Wikipedia
Also of Interest

Join AARP: Savings, resources and news for your well-being
See the AARP home page for deals, savings tips, trivia and more