Jimmy Ruffin: What Becomes of the Brokenhearted?
By Patrick Kiger, November 19, 2014 10:53 PM
If only a casual fan of classic 1960s soul music, you might easily confuse Jimmy Ruffin with his younger brother David, who rose to much greater fame as lead singer of the Temptations.

But it was Jimmy Ruffin, who passed away Nov. 17 at age 78 in Las Vegas, who scored one of the most iconic Motown hits, an anthem of lost love entitled "What Becomes of the Brokenhearted." It climbed to No. 7 on the Billboard Hot 100 chart in 1966.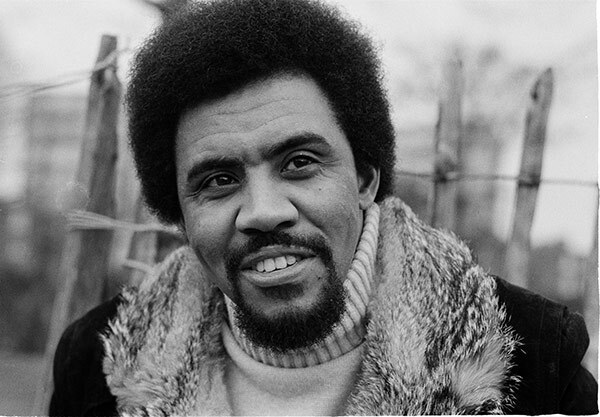 Ruffin's smooth, expressive tenor somehow imbued romantic rejection with a heroic sort of dignity as he sang those memorable words:

As I walk this land of broken dreams,
I have visions of many things.
But happiness is just an illusion,
Filled with sadness and confusion.

>> Famous People We've Lost in 2014

Here are some facts about Ruffin's life and career, and the song that was his masterwork.

Ruffin was invited to join the Temptations in 1963, around the time that his brother joined the group, but he declined. "They really wanted me," he recalled in a 1974 interview. "But I just wanted to do my own thing!"
Ruffin's vocal interpretation of the "Brokenhearted" lyrics underwent considerable evolution. "If you listen to the intro on the record, it may seem pretty long, but that's because we had intended that to be a monologue," he explained in 1974. "But the company felt that would have been too 'black' for me. They had this image of me which put me more towards the pop market — they never saw me as a funky, nitty-gritty singer, I guess."
Ruffin followed up the success of "Brokenhearted" with a string of other chartmakers that included "I've Passed This Way Before," "Gonna Give Her All the Love I've Got," "Don't You Miss Me a Little Bit Baby," "I'll Say Forever My Love" and "Maria (You Were the Only One)."
In 1970, he teamed up with his brother David to record the LP I Am My Brother's Keeper. It included their versions of "Stand By Me" and "He Ain't Heavy, He's My Brother."
In 1984, he recorded a song, "Soul Deep," with British rockers the Style Council to raise money for striking British miners.
In 1998, he was portrayed by actor Lanman Rucker in the NBC miniseries The Temptations.


>> Get discounts on health services with your AARP Member Advantages.

Here's a mid-1970s British TV appearance in which Ruffin sang "Brokenhearted" with the spoken intro that he originally intended.


Photo: Michael Putland/Hulton Archive/Getty iMages

















Also of Interest

See the AARP home page for deals, savings tips, trivia and more.