Texas Study: Walkable Communities Really Do Work
By Melissa Stanton, January 20, 2015 09:45 AM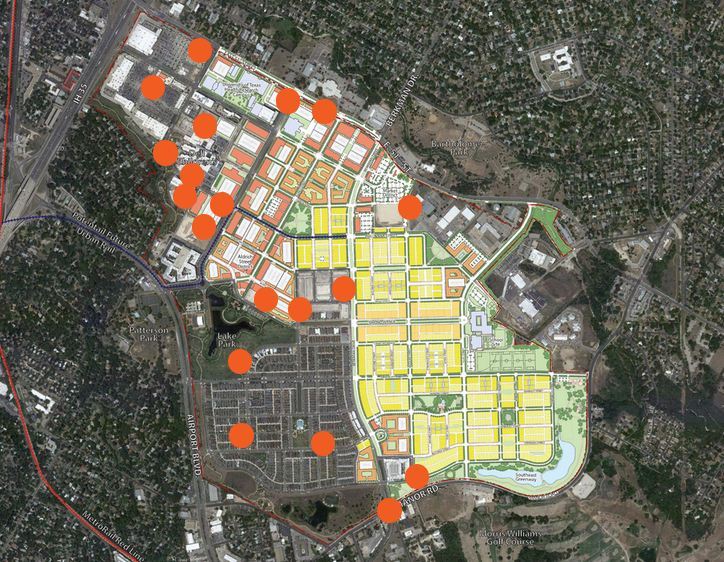 It may seem a bit of a disconnect, but Texas, an expansive state connected by hundreds and hundreds of miles of highway, is home to a new study showing that pedestrian-oriented, activity-friendly "walkable communities" result in a healthier and more socially supportive and engaged population.
The study, led by Xuemei Zhu, an architecture professor at Texas A&M University, surveyed 449 residents of Mueller, a walkable, transit-oriented development in Austin, Texas. Zhu and her researchers found that when the residents compared their lives in Mueller to where they had resided before, all but those who had already lived in a walkable community reported a significant increase in their physical and social activity levels.
>> Sign up for the free, monthly, AARP Livable Communities e-Newsletter
The survey respondents also perceived more neighborhood cohesion in Mueller than they had in their previous locations. According to the university's Texas A&M Today blog, "Residents reported a 40 percent average increase in walking or biking activities after moving to the community. Additionally, 65 percent of the study respondents noted an increase in physical activity and 48 percent said their health improved."


Melissa Stanton is a project manager for AARP Livable Communities and editor of AARP.org/livable .
Also of Interest:

See the AARP home page for deals, savings tips, trivia and more.