5 Tips to Curb Holiday Travel Costs
By Jeff Yeager, November 18, 2013 05:03 PM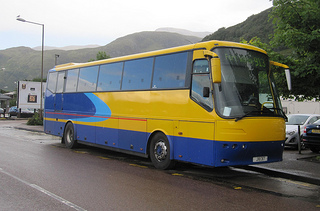 Holiday travel these days is a Santa-sized hassle and it can be a real budget buster as well.

To curb your travel expenses, consider these tips:

Leave your wheels parked at home. Since most rental cars nowadays come with competitive rates and unlimited free miles, it may pay to rent a car -- and prolong the life expectancy of your own wheels. You might also be able to save on gas costs by renting a more fuel efficient car than the one you drive. Also, many auto insurance policies provide coverage when you drive a rental vehicle. Buying additional -- and expensive -- coverage from the rental car company is often unnecessary. Check your policy or call your insurance agent to make sure you're covered.

Check for cyber deals. Cyber Monday (Dec. 12 this year) is the day when online retailers offer their holiday deals, similar to Black Friday (Nov. 29), the big sale day for traditional brick-and-mortar stores. Airlines, hotel chains and other travel service providers often offer special deals of their own. Websites like CyberMonday.com, GetaTravelDeal.com and CyberMondayDealsLive.com include listings of some of the most popular travel deals available for purchase on that day. It also pays to check the websites of your favorite hotels and airlines on Cyber Monday for possible bargains.

>> Sign up for the AARP Money newsletter

Alternative accommodations. If you have a family or large group that needs lodging over the holidays, try searching on websites like Airbnb.com, HomeAway.com and Booking.com, where you'll find private apartment units, guest houses and homes available for rent by their owners. Sometimes a minimum stay of two or three nights is required (or gets you a lower rate), and booking fees by the website may apply. Nonetheless, rental charges may well be below hotel rates in the same area. And you'll probably have access to a kitchen, which would save you even more because you could cook some of your own meals. If you'd prefer to pay nothing for a place to stay, check out the website TrustedHouseSitters.com. This membership-based website hooks up volunteer house sitters with homeowners around the world who are looking for someone to take care of their homes, and often their pets, while they're away, in exchange for a free stay.

Hop on the bus. Private bus companies that provide express service between major cities have been sprouting up across the country. Many of the original companies were started along the Eastern Seaboard and were known as "Chinatown buses," since they typically traveled between the Chinatown districts of various cities. Now national companies like Megabus and GoToBus.com (a website that allows you to book on multiple, independently operated Chinatown bus services) provide service throughout much of the United States and Canada. People who haven't traveled via these bus services are usually surprised by how clean, on time, and comfortable they are (most include complimentary Wi-Fi), and by how little they charge. I recently paid $30 round-trip for a bus trip from Washington, D.C., to New York. Last time I drove to New York, it cost me more than five times that amount in gas, tolls and overnight parking.

>> Get travel discounts with your AARP Member Advantages.

Airfare blues. Unfortunately, there's not a lot of good news this holiday season when it comes to finding affordable airfares. According to data from the Airlines Reporting Corp., recently covered in The Wall Street Journal, airfares for Thanksgiving are up almost 10 percent from a year ago. Christmas fares are up by about 8 percent. If your schedule allows, perhaps you can find a lower-priced ticket by flying on Thanksgiving Day or Christmas Day, when demand is usually down and fares are more reasonable. If at all possible, you should avoid flying on the Sunday after Thanksgiving and the Sunday after Christmas, which promise to be among the busiest and priciest travel days of the year.




Photo: Inverness trucker/Flickr













Also of Interest



See the AARP home page for deals, savings tips, trivia and more