Be Thankful, Not Wasteful
By Jeff Yeager, November 20, 2014 01:39 PM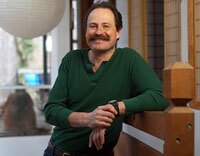 Thanksgiving is sometimes known as the "season of plenty," a celebration associated with a bountiful fall harvest. But Thanksgiving also serves as a reminder that "bounty" can quickly turn into "waste" when it comes to cooking more food than your hungry holiday crowd can possibly eat, and then dumping what's left in the trash can. In fact, according to an article in U.S. News and World Report, Americans end up throwing away about 25 percent of the food they prepare on this feast day.

>> A New Guide to Tipping: Are You Doing Enough?

Simply cooking smaller portions is the logical place to start when it comes to reducing holiday food waste and saving money on groceries. There are a number of useful portion-control guides available online for Thanksgiving dinner, with most suggesting per-guest portions of between ¾ of a pound and 1 1/2 pounds of turkey, three to four ounces of each veggie side dish, and just about an ounce and a half of rice or stuffing. As for pies, a wedge no larger than three inches is usually considered a serving, so a single 9-inch pie should feed eight to 10 people.

If you do have leftovers, treat them as what I call short-term layovers and vow to eat them all within the next day or two. As I point out in the latest episode of my AARP YouTube show (see below) — which is all about saving money by storing your food properly — leftovers should be refrigerated within an hour after dinner. If you're not going to consume leftovers within four days, be sure to freeze them. Some of my favorite recipes for transforming Thanksgiving leftovers into delicious encore meals can be found right here on the AARP website, including this one featuring nine unusual recipes you probably haven't tried before.

While you shouldn't cook to excess for Thanksgiving, that doesn't mean you shouldn't stock up on some deals at the supermarket right now that will save you serious gravy in the winter months ahead. Check out this article for my tips on scoring and storing frugal fare that's available now at your local grocery store.

>> Get discounts on financial services with your AARP Member Advantages.

And last, but not least, don't let even those turkey giblets go to waste! They're a wonderful addition to gravy and stuffing, or try my simple — and simply delicious — recipe for Giblet P ât é, as I demonstrate in this offal video.

Have a happy Thanksgiving, and don't be a turkey by letting food go to waste.

For more tips on food storage, including some Ultimate Cheapskate originals that'll surprise you, check out the most recent episode of The Cheap Life.
















Also of Interest

See the AARP home page for deals, savings tips, trivia and more.