Debt Collectors Fined, Told to Back Off
By Carole Fleck , May 09, 2014 03:51 PM
Here's some good news for people hounded by relentless debt collectors and hauled into court. Two of the nation's biggest debt collection companies have agreed t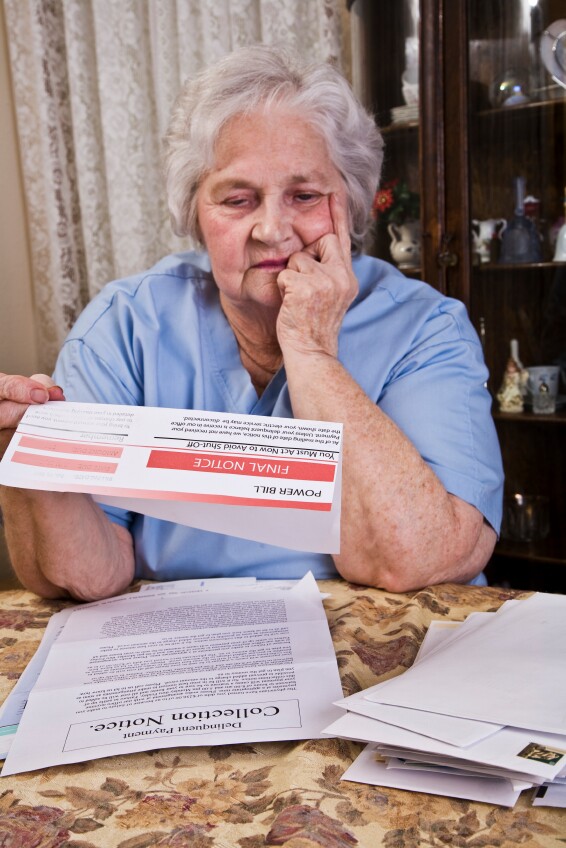 o stop lawsuits against borrowers and drop collections on some $16 million in judgments.
In a settlement with New York authorities, Portfolio Recovery Associates, based in Norfolk, Va., and Sherman Financial Group, based in New York, also agreed to pay fines to settle allegations that they violated state law by pursuing borrowers for debts that were so old that the statute of limitations had run out. Both firms agreed to pay a combined total of $475,000 in penalties, according to Bloomberg News. Neither company admitted wrongdoing.
Under New York law, debt collection firms have up to six years to sue delinquent borrowers. They have less time if the original creditor resides in a state with a shorter statute of limitations.
>> Sign up for the AARP Money newsletter
Sherman Financial Group and Portfolio Recovery Associates, like other collection companies, make money by buying at a deep discount portfolios of unpaid debt that other businesses, such as credit card issuers, had written off. Then they often go after the borrowers in court for collections.
New York Attorney General Eric Schneiderman, who announced the settlement Thursday, said a probe of the debt collection industry revealed that both companies for years had filed claims against people for debt that had expired under New York's six-year limit. Schneiderman also alleged that the companies' actions resulted in an estimated 3,000 improper court judgments against consumers, according to Bloomberg.
As part of the settlement, Portfolio Recovery and Sherman Financial agreed to improve their procedures for pursuing debt, including disclosing to consumers that they will not initiate lawsuits when the statute of limitations has lapsed.

"Debt collectors must follow the same rules the rest of us do when bringing lawsuits - in this case, suing for debts that were not enforceable in the first place," Schneiderman said in a statement.

>> Get discounts on financial services with your AARP Member Advantages.
The settlement is part of a larger crackdown by federal and state authorities on debt collection practices. The Consumer Financial Protection Bureau is considering new rules for the industry that will address issues including intimidation tactics, collectors trying to get money for bills that were already paid and errors that inflate how much is owed.
Julie Nepveu, a senior attorney with AARP Foundation Litigation, says stronger protections for consumers can't come soon enough.
"Debt buyers typically file millions of lawsuits every year, falsely asserting in sworn statements to the court they have verified the debt is owed by the person sued, is the correct amount, and they are entitled to tack on attorneys fees, collection costs and interest based on an original contract to which no one has access," she says. "New rules are needed to help ensure that when a debt collector obtains a judgment, it will be against the right person and in the right amount."
Photo: BirdofPrey/iStock
Also of Interest

See the AARP home page for deals, savings tips, trivia and more