Easter Decoration Ideas: Turn Eggshells Into Candles
By Jeff Yeager , April 04, 2012 09:00 AM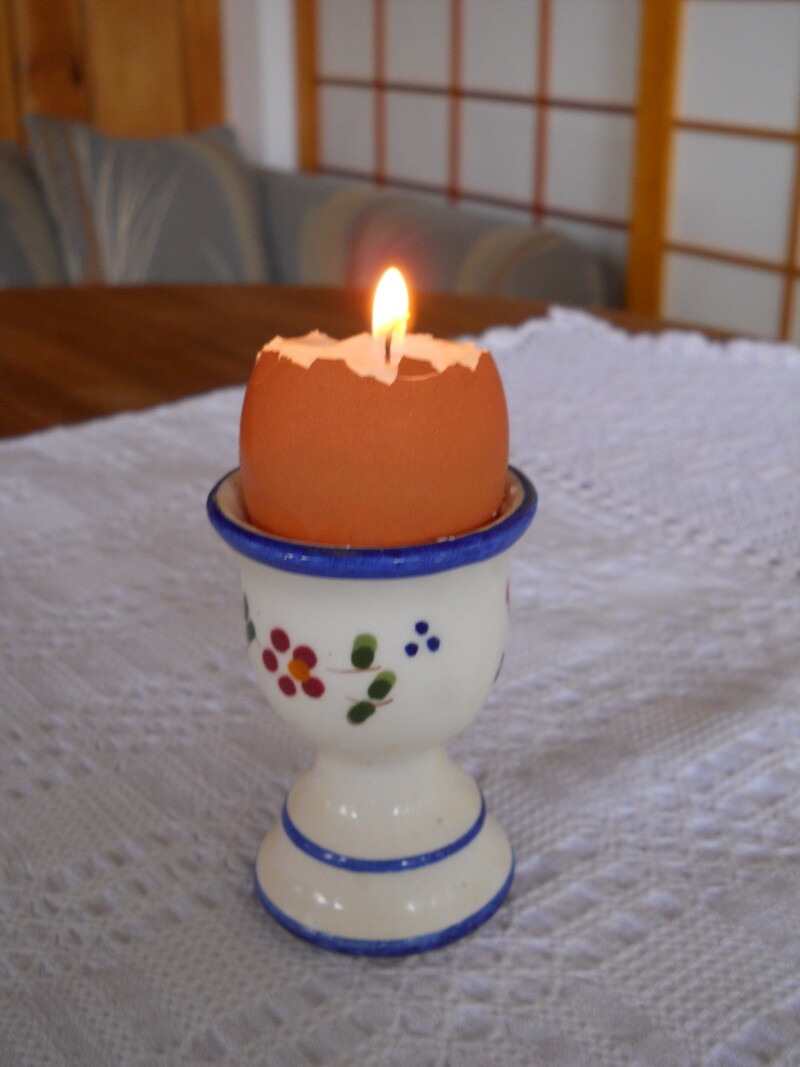 Here's a nifty decorating and gift idea just in time for Easter. It's a daily double - or can even be a trifecta - of creative repurposing, since you can reuse not one, but two or even three items you normally throw away!
Here's how to make these adorable Easter eggshell candles:
1. Use a paring knife to carefully cut just the top off a raw egg, like shown. (Of course you'll want to use the egg yolk and white for cooking.)
2. In a double boiler over hot water on the stove, slowly melt down any leftover candle stubs or other candle wax you have on hand, setting the wicks aside once the wax is melted. It helps to break up larger candles and pieces of wax before melting.
3. Once the wax is fully melted, carefully fill each of the eggshells with wax, and cut and position a length of wick in each shell, as shown. Let the wax harden before lighting.
For a really nice Easter effect - and perfect gifts - dye the empty eggshells in colorful Easter egg dyes before filling them with wax. Consider giving a set of 12 of them wrapped in a cardboard egg carton as a unique and affordable gift. And remember - don't throw away that egg carton! Once empty, cardboard egg cartons can be placed in the compost pile.
Hope you have an eggcellent Easter!
# # #
Photo courtesy Jeff Yeager