Get Ready for the AARP Savings Challenge
By Jeff Yeager , March 29, 2012 11:32 AM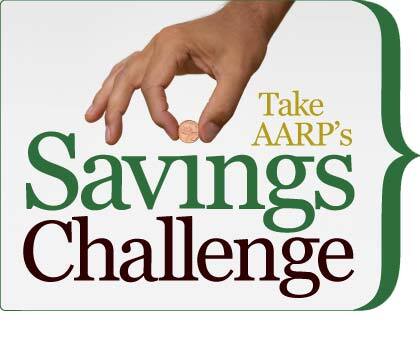 Let the games - and the money saving - begin!
Next Monday, April 2, we're kicking off a special springtime edition of Savings Challenge, a chance for you to share your penny pinching tips, learn some new ways to save money, and maybe even win some terrific prizes!
Every week from April 2 through April 29, we'll be hosting a week-long challenge, asking for your best tips and stories as they relate to a specific money-saving topic I'll announce each Monday. We'll declare a winner - and give away a prize - every week. Then we'll announce three top prize winners when the Challenge ends at the end of the month. The top winners will receive $2000, $1000 and $500 gift cards. And one lucky person could win their own compost bin (more on that to come!)
In honor of Earth Day coming up on April 22, this special edition of the Savings Challenge will be about saving both money and the Earth's resources at the same time, as you'll see from this little video we put together. We'll be talking about creative ways to reuse stuff you already own, finding the best deals on used items, and even helping you with your spring cleaning, among other things. It's all about saving money by Reducing, Reusing, and Recycling!
Hope you'll join in the penny-pinching fun during this special springtime Savings Challenge!
Join the AARP Savings Challenge on AARP.org April 2 through April 29. Learn how to get started saving, join the Savings Challenge group, and track your savings (and enter the contest) via the savings tracker. Your savings tips could win you a prize. Read our contest rules.
# # #