How Much Income Will Your 401(k) Provide?
By Carole Fleck, May 13, 2013 11:57 AM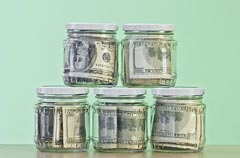 You may be throwing money into your employer-sponsored retirement plan - let's hope you are - but do you know how much estimated monthly income your plan will provide over your lifetime?

Employers are required by law to provide an outline of what workers can expect to get in estimated monthly retirement income from their traditional pension plans. But that's not the case for 401(k) and 403(b) plans.

[ Find out if you're saving enough for retirement with AARP's calculator].

Maybe your 401(k) balance is at $200,000, for instance, and you're less than a decade from retirement. If your plan doesn't break down for you how much you'll likely accumulate at your current savings rate in a given number of years, or how much that balance is estimated to provide on a monthly basis over the course of your retirement, based on current market conditions, then how do you know if you're saving enough to meet your goals - even with other sources of income?

The government wants to take the guess work out of that scenario.

The Department of Labor is developing rules that would require workers to get estimated income illustrations from their defined contribution pension plans so they can understand more thoroughly how long their retirement savings might last.

The department is asking for input from retirement planning specialists, employers, workers and others as it looks for ways to educate people and help them save more effectively for retirement. [ Click here for instructions on how to provide input].

It's not a moment too soon to ask for such feedback. With each passing decade, workers increasingly are asked to shoulder the responsibility for their retirement as the share of employers offering traditional pension plans shrinks.

According to the DOL, the number of defined contribution plans such as 401(k)s has more than tripled over the last 35 years. At the same time, the number of traditional pension plans, which guarantee monthly income, declined by half.

Clearly, we could benefit from retirement planning guidance.

So what's the best way for employers to illustrate how much workers can count on at retirement from their 401(k) plan since there are so many variables between now and then? The Washington Post's Michelle Singletary says one idea being considered involves a statement showing estimated payments based on your current plan balance.

Another idea, she says, might consider these variables:

You'd make contributions until you retire at age 65, increasing the savings amount by 3 percent a year.
You'd get an annual return of 7 percent, an assumption based on historical market returns in 401(k) plans.
You'd get a return of 3 percent annually to account for projected future inflation (what your dollars will be worth, say, 15 years from now).
The DOL offers a calculator to help you with projections. Go to www.dol.gov/ebsa/ and search for "Lifetime Income Calculator."

Photo: Ivan Kmit/Alamy