Take the "Don't Throw That Away!" Challenge
By Jeff Yeager , March 30, 2012 08:51 AM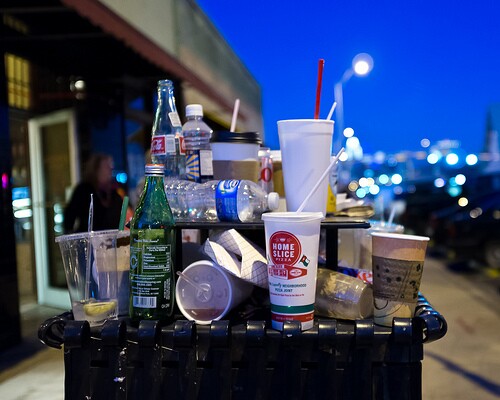 Every day the average American generates about 4.5 pounds of garbage, a portion of which is - thankfully - recycled.
But there are all kinds of things that we throw away that can instead be creatively reused for another purpose around the house. Like: lemon rinds to shine copper pots and pans; a boot without a mate becomes a flower vase; an old tire makes a great kiddie swing; and don't even get me started about all of ways to reuse things like worn out pantyhose, eggshells, stale bread, or aluminum foil!
The Week 1 Savings Challenge, starting Monday and running through Sunday, April 8, 2012, is all about "creative repurposing." We're challenging you to tell us - and hopefully show us too (by posting a photo) - about items you've found creative ways to reuse rather than throw away. Maybe it's an article of clothing or a piece of furniture or even a banana peel - anything and everything goes! Who knows, you might even win a prize. Enter here for the Week 1 Challenge.
Join the AARP Savings Challenge on AARP.org through April 29. Learn how to get started saving, join the Savings Challenge group, and track your savings (and enter the contest) via the savings tracker. Your savings tips could win you a prize. Read our contest rules.
Photo by Michael Connell via Flickr Creative Commons