Games for the 50+: Games Provide Family Caregivers With Time to Recharge
By Bob Stephen, May 6, 2013 10:29 PM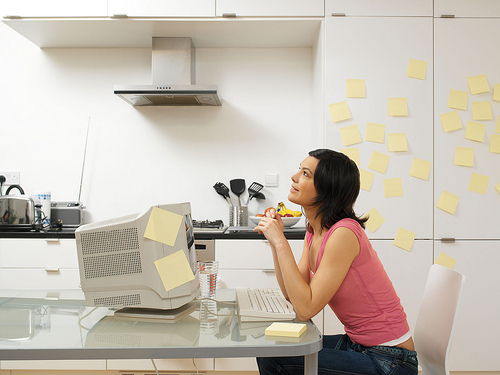 I've been writing about the landmark gaming study by Dr. Jennifer Jacobs Henderson, associate professor and department chair, and Dr. Aaron Delwiche, associate professor, of the Department of Communication at Trinity University. Their study is based on over 32,000 users of Wizard101, an online multiplayer game that surprisingly has a large number of 50+ users. One of the biggest surprises to us at AARP are the findings that show gaming benefits for caregivers and those who have gone through a challenging life transition.

Supporting the needs of family caregivers is a top priority for AARP. Our Caregiving Resource Center provides information to help both the caregiver and the person they are caring for. Most family caregivers are simply caring for a loved one because that is what family members do. The time can be rewarding but can also be stressful - as the family caregiver may become isolated from friends, may not take care of themselves, and may have little time for themselves. For those losing a family member, grief may make it difficult to reengage with friends and family.

Consider these powerful quotes from study participants.

"I believe that this has been a lifesaver for me. I was in a rut after my husband died and I didn't want to do anything or go anywhere. All I did was sit and watch TV. Now I never watch TV, I am here visiting with my friends and enjoying myself and living once again." Comment from a 65-year-old woman who plays about 45 hours per week.
"My husband is a quadriplegic. I am his caregiver. Wizards101 is a relief from taking care of him. It is an escape. The television is always on for my husband so that is why the high hours of TV. When I want to be in a 'different' world I play Wizards101. It is simple and not 'real life'. I can leave it when I need to and take it up again. I am in my own little world when I play and I need that sometimes." Comment from a 59-year-old woman who plays around 10 hours per week.
"Since I take care of my mother, I don't get out much. Wizard is just my way of being somewhere else for a few hours a day ... and it's something my husband and I can do together." Comment from a 50-year-old woman who plays about 20 hours per week.
The online, multiplayer aspect of Wizard101 and similar games allows participants to do more than escape - it helps them to stay connected. As with past blogs, it would be great to hear your stories about gaming and connections to health, loss and family caregiving. Next time, I'll conclude with a final surprise on gaming - mentoring.

View the entire Games for the 50+ series:

Part 4: Games for the 50+: Games Provide Family Caregivers With Time to Recharge


Bob Stephen is AARP's Vice President for Home and Family. In this role he works on issues such as caregiving, intergenerational families, livable communities and technology across the organization. He connects with family and friends through online gaming.

Image courtesy of Victor1558 via CreativeCommons.org