Grandmas Raising Grandkids Struggle With Depression
By Candy Sagon , August 30, 2013 09:57 AM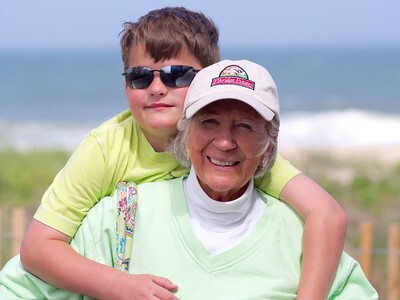 This is probably not going to surprise anyone, yet it's still important to emphasize: A grandmother raising her grandkids full-time needs help with the depression and family strain that often results, according to a long-running study of grandmothers' roles.
The researchers found that "roughly half" of grandmothers raising their grandchildren full-time suffered symptoms of depression, researcher Carol Musil, Ph.D., a professor of nursing at Case Western Reserve University in Cleveland, told AARP.
The study also found, however, that stressed grandmas are generally open to receiving counseling and other types of assistance to help them cope.
Musil has studied grandmothers as caregivers for six and a half years, looking at their roles in various situations, from serving as a full-time parent, to living in a multigenerational home and helping out, to not being a caregiver.
The Grandmother Study, published in Nursing Outlook, the journal of the American Academy of Nursing, has been tracking 485 Ohio grandmothers, average age 57 when the study began. The women lived in urban, suburban and rural areas throughout the state, caring for grandchildren age 16 or younger. For the depression-analysis portion of the study, researchers surveyed 240 of the grandmothers.
"Although we expected the primary-caregiver grandmothers raising grandchildren would have more strain and depressive symptoms, we were surprised at how persistent these were over the years examined in the study," Musil said.
About 30 percent of those in multigenerational homes reported symptoms of depression, compared with about 50 percent of those acting as full-time parents, she said in an email.
Interestingly, younger grandmothers experienced more depression than older grandmothers, she noted.
The women were interviewed by phone and filled out questionnaires about their physical and mental health annually for the first three years and two more times, two to two and a half years apart, at the end of study.
Despite the depression and strain of being caregivers, the grandmothers raising grandchildren were open to receiving various kinds of help, the researchers reported. "They need support from others," Musil said, but the most important thing is to teach them "skills and approaches for handling some very challenging family issues."
Some 6.2 million U.S. households, or 5.3 percent, have a grandparent living in the house, according to U.S. Census data. Musil said more than 1 million grandmothers are responsible for raising grandchildren whose parents do not live in the home.
Photo: aukirk via flickr