Spring Cleaning: Good for Your Home, and Your Wallet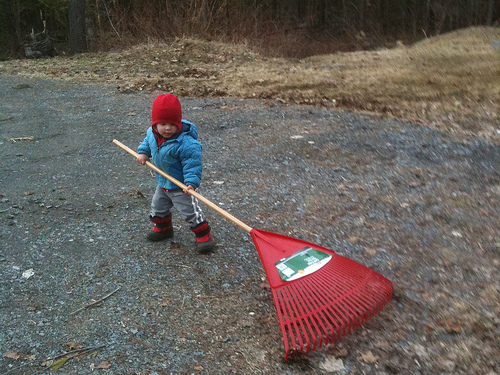 This is a guest post from our Your Money blogger, Deb Silverberg. More on Deb after the post!

I love the idea of spring cleaning. It makes me think of enjoying the yard before it gets too humid, seeing the flowers in bloom, hearing the birds chirping... But actually doing spring cleaning? Well, that's another story.

Spring cleaning can seem overwhelming - at least to me. My confession: I kind of skipped it in 2010. I may be late to the party this year, but I resolve to not be a spring cleaning skipper. One additional motivator: knowing that I can save money in the process.

AARP's Cheapskate Guru Jeff Yeager has some great spring-cleaning tips to help. In addition to helping you save some money, they're easy and earth-friendly, too.

Tips like clean your vacuum (achoo!), make your own cleaning solutions and sell, don't toss, your old clutter could have you well on your way to being clean but also pocketing more than a few bucks!

So what are your spring cleaning goals? Are you on track to be finished by Easter? Is Memorial Day more realistic? Or do you feel great because you already finished? Tell us in the comments below.

Photo credit: redjar via flickr.

About Deb Silverberg : Renaissance woman who loves rescue dogs and related volunteering, attempting to play golf, Dancing with the Stars, dancing with non-stars, football, NASCAR, and too many other things to list. This longtime old-school PR person is enjoying the wild new world of social media. Follow her on Twitter @va_deb .