Take Him Out to the Ball Game
By Al Martinez , January 08, 2014 11:04 AM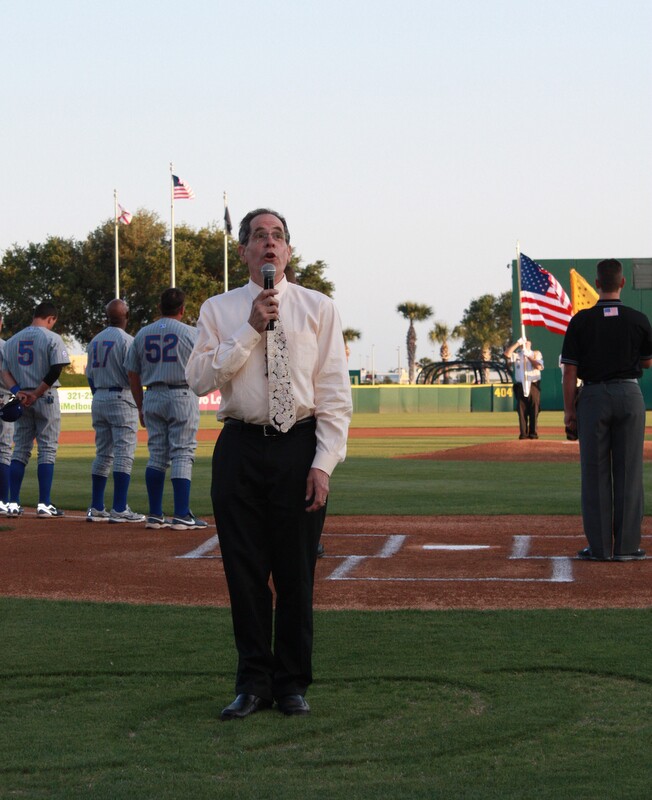 Joe Price had just rolled back into town, looking weary but still possessing the excitable manner of a guy who might burst into song at any moment. He had just completed half a year on the road visiting 104 minor league baseball parks in 40 states, where he had sung America's national anthem to start their games. It was a labor of love and academic duty.
Price, who is 64, is a professor of religious studies at L.A.'s Whittier University, a trained professional singer and a baseball nut who has led crowds in the Star Spangled Banner at many different ball parks over the years to explore the relationship between baseball and religion, including both their rituals and their emotional appeal. The recent 29,000-mile trip that zig-zagged from the home field of the New Hampshire Fisher Cats to the Washington State Aqua Sox was a part of his research.
>> Sign up for the AARP Health Newsletter
So were the Pulaski Mariners, the Missoula Ospreys, the Great Lake Loons, the Altoona Curves and the Winston-Salem Dashes. Weather was always a factor. It rained so hard on the home field of the Charleston, South Carolina, River Dogs that 2,000 gallons of water had to be "shoveled" from left field before the game could start. At the Texas stadium of the San Antonio Missions, on the other hand, the temperature sizzled to 106 degrees and that, Price assures us, was in the shade. The water there was perspiration.
Price was accompanied part of the way by his wife of 40 years, Bonnie, a retired teacher, as they bounced along on super highways and narrow small-town streets in their old RV, towing a '95 Saturn and sometimes rental cars. They slept in the RV, in motels and in the homes of friends and relatives. Bonnie helped him through stacks of paperwork to set up the ball park appearances. She seemed a willing partner on the venture who was just as glad to be home again.
"I didn't flub once," Price said with no small amount of pride. He sailed through the anthem without forgetting any of the words or failing to hit the high notes of a piece hardly anybody but a pro can sing. He showed me how he exercised his face and mouth every night by twisting and grimacing and loosening up his vocal chords by la-la-la-ing through different levels of sound.
He has already started a book on the venture, to be called Perfect Pitch, and has been asked by the L.A. Dodgers if he would like to sing for them too. He has been trying for years to receive just such an invitation and happily replied that he would love to.
Price is a perfect example of how dreams can endure even as the body ages. While it might have been better to undertake the grueling project at 25, the quest remains valid at 64. Price still possesses a strong voice and when he sang the Star Spangled Banner for me in his living room, I could visualize it rising over the home field of the New Britain, Connecticut, Rock Cats, full of grace and power.
More than two centuries later, thanks to a little help from Joe, the anthem still resonates.
Photo: Courtesy, Bonnie Price
>> Get travel discounts with your AARP Member Advantages.
Also of Interest

See the AARP home page for deals, savings tips, trivia and more