The Takeaway: Worst Cities For Retirees To Find Work; Mary Tyler Moore Honored At SAG Awards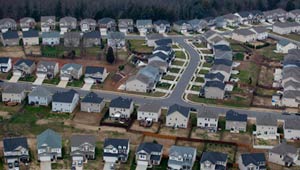 Some Regions Worse Than Others For Older Workers: We all know 'retirement' isn't what it used to be-last year, 7.3 percent of Americans 75 and older were still working, and not always by choice. But at the same time as folks find themselves needing to work longer, jobs for older adults are dwindling, thanks to an economic downturn that's been particularly hard on aging workers. The unemployment rate among workers 65 and older is twice what it was five years ago.

It's a worse scene in some cities than others, and general unemployment rates aren't necessarily good predictors of the best or worst cities for older workers. After reviewing employment data from the Bureau of Labor Statistics, the blog 24/7 Wall St. pinpointed the six cities or regions with the highest unemployment rates for Americans 65+, and five out of the six are places where general unemployment is actually below the national average. Topping the list was the Charlotte-Gastonia-Rock Hill region of North Carolina. The general unemployment rate in the region is 10.8 percent, but the unemployment rate for those 65+ is 15.5 percent-the highest in the country. Other regions on the list include:

The Tampa-St. Petersburg-Clearwater area of Florida, where the unemployment rate among residents over 65 stood at 14.5 percent.
The Seattle-Tacoma-Bellevue area of Washington.
The Las Vegas metropolitan area.
The Bridgeport-Stamford-Norwalk region of Connecticut (one of the country's wealthiest areas overall).
And the Austin-Round Rock-San Marcos region of Texas.
Most of these regions are heavy in finance, banking, telecommunications and technology industry jobs-highly-specialized (and often youth-oriented) arenas that may be hard for older workers to remain in or break into.

Yeah, She Made It After All: At the Screen Actor's Guild Awards last night, 75-year-old actress Mary Tyler Moore was honored with the organization's lifetime achievement award, and Betty White took best female actor in a TV comedy series (her second consecutive SAG win) for her role in "Hot in Cleveland." White-who beat out younger actress competition that included "30 Rock's" Tina Fey, "Modern Family's" Julie Bowen and "Nurse Jackie's" Edie Falco-was the honoree of SAG's lifetime achievement award in 2010.

At last night's SAG awards ceremony, Dick Van Dyke-Moore's former co-star in "The Dick Van Dyke Show"-presented her with the lifetime achievement award, noting her achievements as an actress, dancer and Hollywood executive. On the red carpet before the show, Van Dyke said:

She was 23 and had never done comedy. I never saw somebody pick it up so fast. I still have a crush on her."

White-who played Moore's co-worker Sue Ann Nivens on The Mary Tyler Moore Show- said of her friend and former co-star: "It was such fun working with her. Mary has a way, even with one line or one word she can just take a scene. She's such a pro-and her manners are impeccable."

Monday Quick Hits:

Drinking enriched skim milk could be good for gout, the common form of arthritis caused by uric acid buildup in the blood.
Photo: Les Stone/Corbis