Ways for Generations to Stay Active Together
By Laura Hahn, August 24, 2015 01:18 PM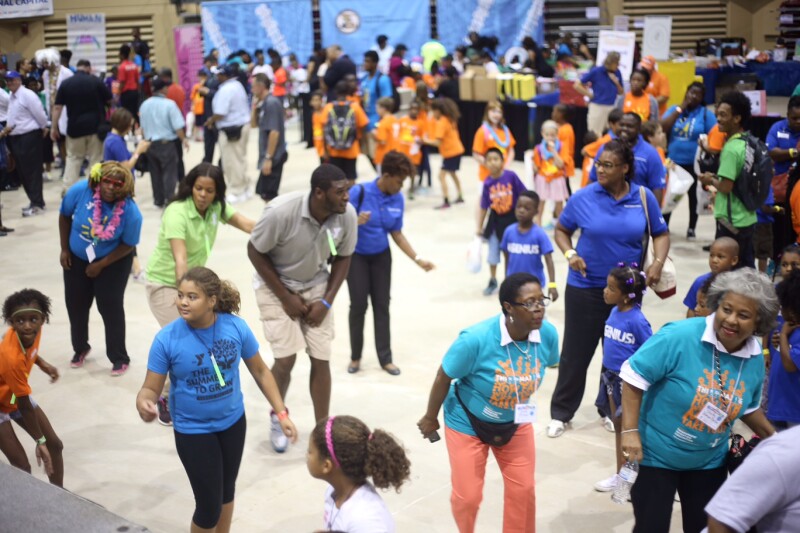 There were yoga classes in California's Silicon Valley and line dances in Washington. There were bocce ball matches in Rochester, N.Y., and water volleyball games in Mason City, Iowa. But best of all, across the country, there were younger people and older people coming together to participate.

It happened just a few weeks ago. From Aug. 1 to 8, the YMCA and U.S. Surgeon General Vivek Murthy teamed up for A New Way to Move, a weeklong initiative promoting physical activity that connects kids and older adults. According to the White House Conference on Aging, there were more than 200 activities nationwide. (See more on social media using #NewWay2Move.)

As a believer in programs and campaigns that build intergenerational solidarity, I'm inspired by this partnership. In a world that's so often segregated by age, it's important to have opportunities to come into contact with people of different generations. And if those opportunities get people up and out from behind their screens, too, that's a win-win.

But why limit it to children and older adults? And why limit it to one week?

Age-friendly areas, or livable communities, aim to engage people of all ages, all year long. While a seven-day initiative is a great start — and a great push to raise awareness — we're poised to reach higher, in my opinion. Cities, towns and organizations, as well as community members giving back on their own, can provide opportunities for people to move and participate in life together. Here are some ideas:

Open up community events. Each week in the summer, my grandparents' hometown in Pennsylvania hosts live music nights. Some people sit and watch, while others dance and socialize. These events are open to all, but does everyone truly have access? Some solutions: Community groups could reach out to care facilities, or individuals could invite their older neighbors to ride along with them.

Make massage available. In Thailand, where I recently completed my master's in gerontology, massage is as much about movement as it is about relaxation. Thai massage is a lot like yoga, incorporating stretching and posing. I couldn't help but wonder how people of all ages could benefit from something similar to the services, which are incredibly inexpensive there (about 200 baht, or $6, for an hour).

Get discounts on health exams, prescriptions and more — AARP Member Advantages. »

Bring in salon services. For some of the oldest old, movement is limited. Many care facilities I've visited have volunteers or professionals on hand to give manicures to residents. Just like Meals on Wheels is more than a meal, this should be recognized as more than a feel-good service. It's much-needed touch and social contact, oftentimes with people from different generations.

Advocate for walkable communities. Available, obstacle-free sidewalks are a means of transportation, fitness and connection to the world outside our doors. To move and stay fit, we need the infrastructure — and all ages can benefit from it. Join block association and local council meetings, or if your hometown is one of 60 communities in AARP's Network of Age-Friendly Communities, email or call to see if this is on their agenda.

Photo: Albert Nimley/YMCA of Metropolitan Washington

Also of Interest:

See the AARP home page for deals, savings tips, trivia and more.