For Father's Day, Give Your Children a Gift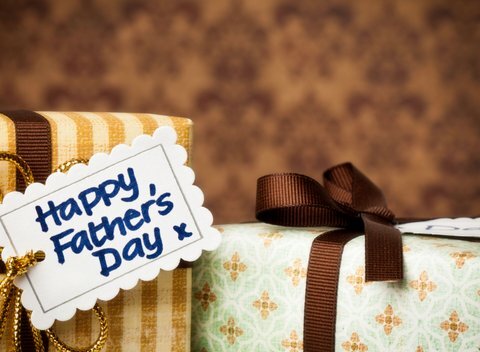 When it comes to gift-giving, Father's Day ranks in last place among holidays, generating $7 billion less in spending than Mother's Day. Of the average $113.80 spent on gifts, much will be for boring stuff from ties to lawn trimmers. Try giving Mom a gift like that for her day!
Perhaps that's not surprising, considering the pop-culture image of fatherhood. In movies, dads are often goofballs like Adam Sandler and Vince Vaughn. On TV, the popular sitcom "Modern Family" stars four fathers, none exactly a paragon of parenting. What happened to films with strong "Father Knows Best" figures like Spencer Tracy and Gregory Peck?
>> Sign up for the AARP Health Newsletter 
In search of inspiration, we reached out to the National Center for Fathering. CEO Carey Casey, the father of four young adults and grandfather to eight, believes that Father's Day is more about leaving a legacy than receiving gifts.
Fathers play a critical role in the lives of their children even long after they have left home. "Adult children still need their dads as a leader and role model," Casey, 58, told us in a phone interview from Shawnee Mission, Kan. "A dad needs to set a good example by respecting his wife, going the extra mile for family, employer and neighbor, and demonstrating integrity in difficult situations."
His advice echoes a 2013 Pew survey that found Americans expect dad to be more of a moral teacher and emotional comforter than a breadwinner or disciplinarian.
Casey's own father, who died in 2000, continues to serve as his role model: "My dad raises me more from the grave than he did when he was alive. I can still hear his voice."
He recalled his father's advice after an athletic teenager from his hometown died while swimming in a dangerous river. His father cautioned Casey to always "watch": watch crossing the street; watch who your friends are; watch what you do at a party; watch how you treat others.
>> Get discounts on electronics with your AARP Member Advantages.
Casey recounted that advice to his own children, unsure how much they listened. But a few years ago, while visiting his daughter in her dorm, he saw hanging on the door handle a laminated sign with the word "watch."
"We might get a little gray, might not walk as fast, and get socks and ties as gifts, but that's not important,' he says. "You never know what seed your boring little stories will plant with your children. That's the legacy we leave from one generation to the next."
Mary W. Quigley's blog, Mothering21, tackles parenting of emerging adults and beyond.
Photo: CatLane /iStock
Also of Interest

See the AARP home page for deals, savings tips, trivia and more