Reality Show Offers Peek Into Adult Kids' Job Hunt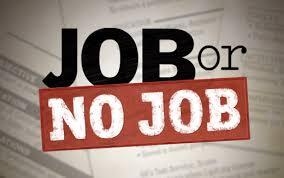 "What's your biggest weakness?" is a classic job interview question.

Imagine answering "procrastination"… on national TV! That's exactly what one millennial did on Job or No Job, a new show that takes a behind-the-scenes look at young adults trying to snare that first position. The series, from the producers of Undercover Boss, proves entertaining and informative, and a great way for millennials to pick up some job-hunting advice through the mistakes of others. (And parents get to see what really happens in an interview.)

Gen Y loves reality shows, and this has not escaped the notice of TV execs. Job or No Job is one of four new millennial-themed programs that will launch on the ABC Family channel in August. Next Step Realty: NYC follows a Manhattan-based real estate firm that helps recent college graduates find their first apartments in New York City. (Good luck!) On the West Coast, Startup U focuses on budding entrepreneurs still in college. And in the offbeat category, Monica the Medium is a college student who can communicate with the dead.

Job or No Job follows millennials seeking to launch careers in advertising, graphic design, fashion, real estate and other industries. The job candidates leave their hometowns and temporarily relocate to major cities, where they navigate through three job interviews, explore the urban landscape and find a potential place to live.

During the interviews, they are observed on hidden camera by Jane Buckingham, a career expert and CEO of Trendera, a forecasting firm. In the first episode, which airs Aug. 5, a private chef from Dallas heads to Chicago with hopes of landing her first restaurant job. The interviews do not initially go well: She forgets her résumé, drops food down her dress and accidentally swears. But Buckingham comes to the rescue with some guidance.

We caught up with Buckingham as she was between shooting episodes in Nashville, New York, Chicago and Portland, among other cities. Although she didn't want to give too much away, she did offer some observations on millennial job candidates.

While much of the interview process and advice is the same as it has been for generations — no typos in résumés, wear dress-for-success clothing, research the company — a few elements have changed. The first is the increased competition. "Because there are so many candidates, the boss has the pick of the litter, and more and more bosses ask for additional work and writing samples. They are not going to hire you simply because you sound good in a 20-minute interview," Buckingham says. Often as part of the post-interview process, there is an extensive "homework" assignment, which can range from a show-and-tell pitch to a client to writing a social media plan.

Get discounts on hotels, airfare, car rentals and more — AARP Member Advantages. »

Often several candidates are equally well qualified, and the next decision comes down to what some HR people call the "Would I want to be stuck in an airport with this person" test. "Personality plays a huge role," Buckingham says. "It's like dating someone. You're going to spend a lot of time with this person at work."

The personality card turns out to be sticking point for some millennials, as they are not used to being disliked. "Figuring out how to present themselves can be a challenge. There's a fine line between being confident and cocky," she says.

So how to answer that "worst trait" question? Buckingham advises millennials not to pick a personality flaw, such as being a workaholic or a perfectionist. Instead focus on improving a skill, such as learning a software program. "With a personality trait, people don't change," she says. "With a skill, that's something that can be fixed and improved."

Mary W. Quigley's blog, Mothering21 , tackles parenting of emerging adults and beyond.

Photo: ABC Family TV

Also of Interest:



See the AARP home page for deals, savings tips, trivia and more.