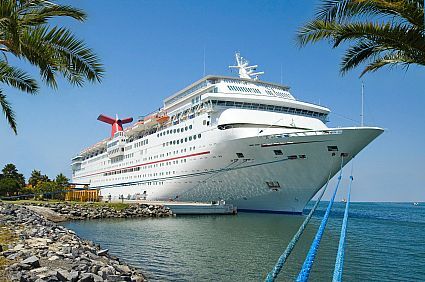 Q: I met someone on a cruise. I am 58 and he is 59. I've been divorced for roughly 20 years; he's been divorced three years after 30 years of marriage. We have a lot in common and although we live in different states and struggle with the long-distance issue, we've been trying to keep in touch weekly. He has invited me to come visit him. I have been out of the game so long I'm nervous about going! Any tips?
Dr. Pepper Schwartz: Go! Definitely go. Check him out first for safety ( Google him and make sure he is who he says he is) and stay in a hotel rather than at his place -but go. Some of the best relationships in the world start from a chance meeting. Distance is sometimes part of the challenge you have to take on in order to take advantage of this serendipitous opportunity. But believe me, you could have met the love of your life - and you don't want to miss it!
And what have you got to lose? He might not be as wonderful as you thought he was, but regardless, you will have had an adventure! And if he turns out to be as attractive as you thought he was, then you can begin a commuting relationship and see if it can go further.
Explore the possibility. Opportunities such as this don't happen so often in life and they can be a wonderful beginning to a new life with a new sense of self. You have been divorced a long time; it is time to exercise your heart and let this guy have a chance.
Dr. Schwartz answers questions every Monday, Wednesday and Friday. Submit your question here. Read more of Pepper's columns here . And be sure to follow Pepper on Twitter @pepperschwartz.
Also of Interest

Join AARP: Savings, resources and news for your well-being
See the AARP home page for deals, savings tips, trivia and more