Could Eating Fish Protect Your Brain Against Air Pollution?
By Candy Sagon, February 5, 2021 11:29 AM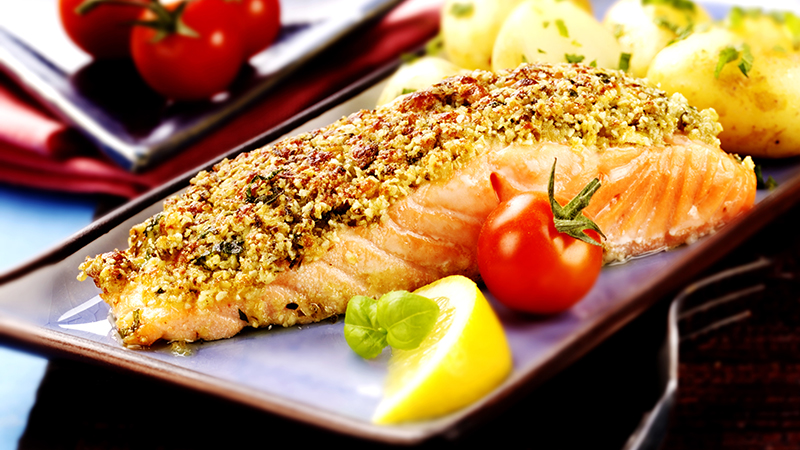 When you think about air pollution's effect on your health, it's probably your lungs you're most worried about.

But recent studies show that exposure to the tiniest air pollutant particles — particles 30 times smaller than the width of a human hair, often carried in smoke or exhaust fumes — is linked to decreased brain volume and the risk of a faster decline in thinking and memory skills.

Now a new study suggests that at least one or two servings of fish weekly may counteract some of air pollution's effects on the brain, according to research first published in July 2020 in the journal Neurology.

Researchers found that among older women in the United States who lived in areas with high levels of air pollution, those who had the highest blood levels of omega-3 fatty acids had significantly less brain shrinkage than women with the lowest levels. These healthy unsaturated acids are in fish, like salmon and tuna, and other seafood.

Women with the highest blood levels also had greater brain volume in the hippocampus, the brain region associated with memory.


Baked salmon is one of the healthiest fish to eat, thanks to its high levels of omega-3 fatty acids. Check out Staying Sharp's video for a foolproof baked salmon recipe.

The findings suggest that higher levels of omega-3 fatty acids in the blood from eating fish may protect against the potential toxic effects of air pollution. "Our project is just one of many studies supporting that healthy lifestyle, including healthy diet, is a good strategy to slow down age-related cognitive decline," study coauthor Ka Kahe, a professor at Columbia University Irving Medical Center, told AARP in an email.


Want to read more about this study, including tips on how to integrate more healthy fish into your diet? Go to the full article on Staying Sharp, Eating More Fish May Protect Your Brain Against Air Pollution.
This content is provided for informational purposes only and is not intended to provide any expert, professional or specialty advice or recommendations. Readers are urged to consult with their medical providers for all questions.