Finding Peace and Purpose in the Woods
By Nissa Simon, January 28, 2022 09:15 AM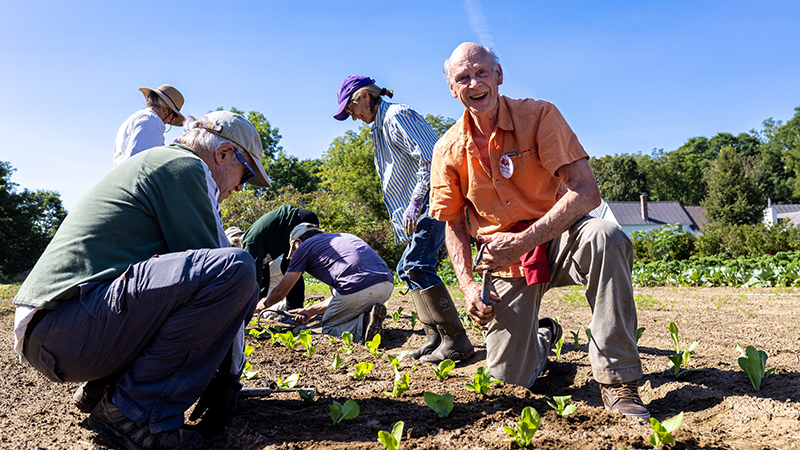 Nick Krembs, 76, was born in Wisconsin and went to college in Minnesota. When he graduated, he realized that the flat landscape he had known all his life felt alien. He decided to go East where there were woods and mountains. So he, his girlfriend (soon to be his wife) and a group of friends packed up and left for New Hampshire. When they arrived, they found a place they could afford and moved in. He and his wife later relocated to Norwich, Vermont.

Krembs took stock of his options and decided to wanted to be his own boss. His grandfather and uncle were carpenters and woodworkers, and he had already discovered the pleasure of making physical objects. He became a carpenter and builder. In his spare time he volunteered to help maintain trails in an area of Vermont and New Hampshire called the Upper Valley.

Maintaining Trails

"After retiring, I devoted my time to trail work," Krembs said. "When I'm in the woods, I feel like a creature that's found its way home." Trails help lead people to a place Krembs cherishes, and sharing this space with others is rewarding.

A Rake and a Hoe

He also gardens a few hours a week with Willing Hands, a non-profit group that distributes and grows vegetables for senior centers, shelters and local food shelves. Volunteers till the land, plant, and harvest the produce on two acres of land. "The demand is so great during these times."


Read the whole story about Nick Krembs in Staying Sharp.
This content is provided for informational purposes only and is not intended to provide any expert, professional or specialty advice or recommendations. Readers are urged to consult with their medical providers for all questions.