App of the week: Exercise and diet with one cool app
Experimenting with a new app reminds me of high school in the early 70s. The banter is the same.

"You gotta try it," a peer says.

"Really, what does it do?" I ask.

"I'm not sure, "he says, "but it's really cool and everyone is using it."

So I try it-I download the Lose It! app to see what the buzz is all about. And after a few hours, I agree it's pretty cool-however, now I must admit... I'm addicted.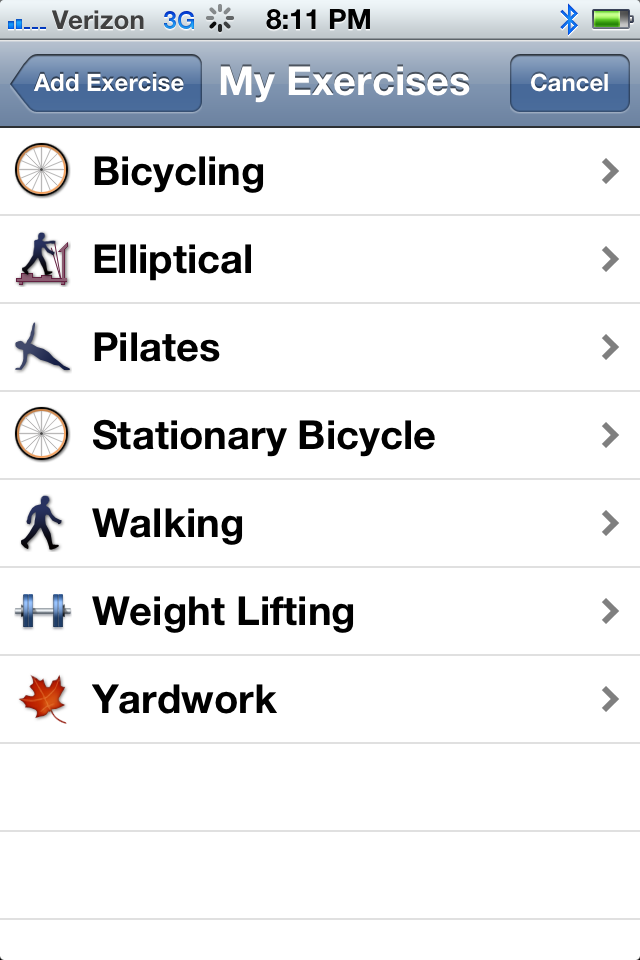 I think this exercise and weight loss app is the best in its class. Unlike other apps that are just for exercise or just for weight loss-this app allows the user to keep an exercise and food log all in one location-always visible.

And the amount of exercises is huge. There are more than 100 exercises in the selection. It includes the regular cardio activities like walking, running, bicycling, and swimming but that's not all.

It's the array of exercises not usually found on other apps that makes this one mind-blowing. It lists pilates, playing catch, bowling, water polo, sky diving, vacuuming, home repair, house cleaning, yardwork, water aerobics and juggling just to name a few. The list is so extensive it even includes all of Wii Fit exercises.

In a nutshell here's how it works:

You enter your age, weight and goal weight. The computer calculates how long (weeks, months, years) it will take you to reach your goal weight.
The program then calculates a daily calorie budget and presents it on a time line.
You add the foods you eat. There are categories for breakfast, lunch, dinner and snacks

You can do a random search for your food. For example, I tapped in yogurt and it brought up 20 varieties. I made my selection and the calories were added to list of "food calories consumed."
Or you can scan the barcode off of a food item and it logs it for you.
It also has a list of Supermarket foods including Weight Watchers brand.
And a list of restaurant foods (however, most of these are fast food restaurants)
After you add your food, it gets stored under "my foods" so you don't have to do the search again.

You add your exercise. For each exercise selection, you pick the rate you exercised. For example for walking the selections range from 2 mph /slow to 5 mph/very fast. In addition there are walking selections for pushing a wheelchair, pushing a stroller walking to work or walking with the dog.

Like the food diary, once you add an exercise it becomes part of your list for easy referencing.
After each entry you can see your running calorie count. You can see the calories from your food intake --- the calories subtracted from your exercise; and your net calorie amount. The graph illustrates if you are over or under your calorie goal for the day and the week.

These stats are all presented on a really cool timeline along with a bolded note that tells you how many more calories you can eat that day.How great is that? You also can add friends to your group so you can share motivational support messages.The app also can be used from a website and all entries are automatically synced between devices.After experimenting with several other exercise apps, I can honestly say that this one is bomb. It's easy to read and easy to use and offers users a good experience.And, you can use the app without any worries of a having a bad trip or being arrested.Have you tried any apps that do similar things? Tell me in the comments!