When Choosing the Wrong Ride Might Be the Right Choice on a Multigenerational Family Vacation
I love helping to spread the news about our AARP travel surveys, which explore people 45-plus and their vacation and travel habits. On more than one occasion, I find myself on the wrong side of the research, and I try to adjust. I had one of those self-adjustments this month around multigenerational travel. The most recent survey found that almost half of the folks surveyed planned to take a multigenerational trip in the next 12 months. I wasn't in that category, so I decided to change that.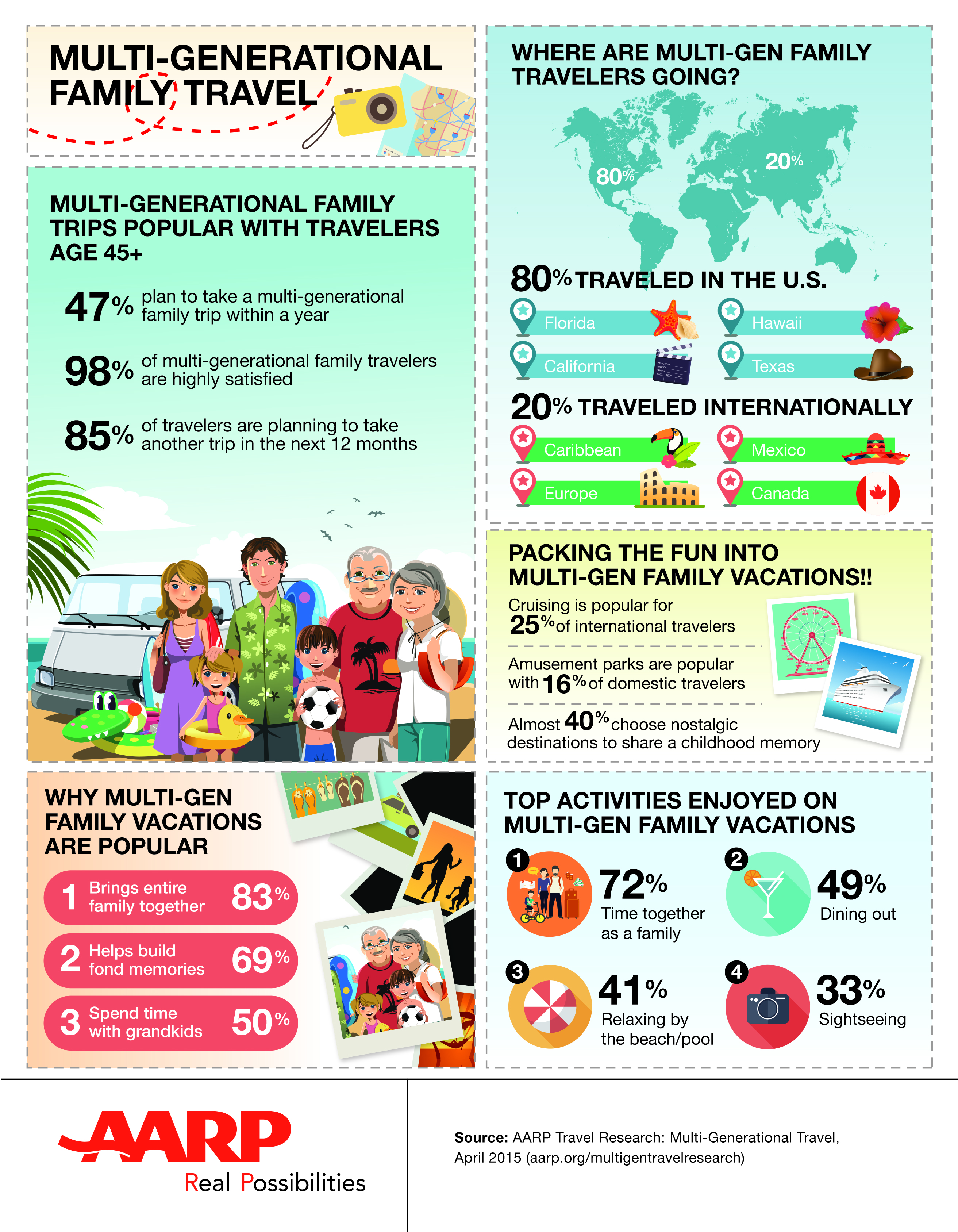 Revisiting multigenerational vacations

It had been years since I added my parents to a family vacation, and having just lost my dad in the last year, I thought it would be great for my mom to go on a getaway with my family to create some new memories — after all, our AARP travel research shows that creating memories and bringing the whole family together are among the top two reasons to do a multigenerational family trip.

It was actually my mom who shared that she wanted to go back to Williamsburg, Va.,which is just a few hours' drive away from where we live. It is the only real family vacation I remember as a child, and my mom wanted to go back — very similar to 40 percent of folks who say they choose a nostalgic family vacation destination for their multigenerational trips.

Old family vacation makeover

At 76, my mom was up for the challenge. We visited historic Colonial Williamsburg and got the telltale photograph of my mom in the stocks. But it was the trip to Busch Gardens, which opened 40 years ago when I last visited with my mom, that created the best memory.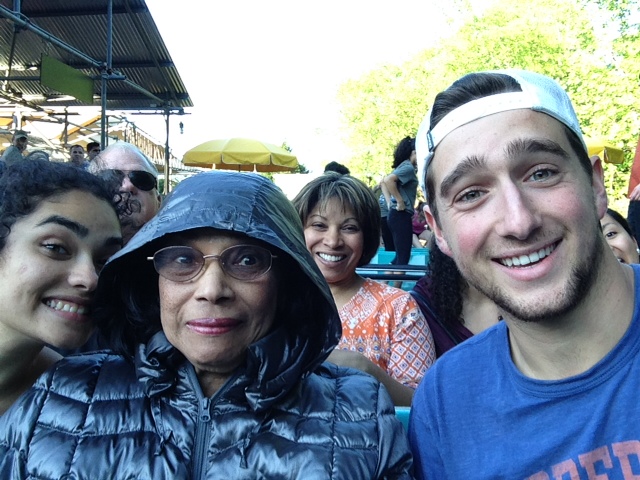 My mom didn't want to go on any rides, but as we wound down the day, we thought it would be great for the whole team to go on a ride. I tried to pick one of the tamest, but that also meant I sadly, picked one of the wettest rides. As we all got on the water ride together, my daughter and her boyfriend snapped a selfie of Granny pre-ride (left), which totally captured her second-guessing her last-minute decision to actually get on a ride.

Making multigenerational vacation memories

The ride ended with a big splash and most of us getting soaked. That's when all the comments began to fly: Whose idea was this? Why did we decide to do this? But Granny was fine, covered up in a jacket that she brought that kept her mostly dry. Even the people one row in front of her on the ride turned around and asked Granny how she liked it, and she didn't complain.

Get discounts on hotels, airfare, car rentals and more — AARP Member Advantages. »

Admittedly, it probably wasn't the best ride to choose, but when we all got into the family dryer after the ride, I knew I created a memory that would live on and a multigenerational trip we would never forget.

If you are planning a multigenerational trip this summer, you may find some great tips on destinations and activities at www.aarp.org/multigenvacation.

Also of Interest



See the AARP home page for deals, savings tips, trivia and more.