Black Press Still Pleading the Cause for African Americans
Growing up in Philadelphia, I remember my father always stopping at the corner store for a copy of the Philadelphia Tribune, our black newspaper. It was my go-to source for school papers and other projects. You could always find it on the coffee table of our home and at the homes of many of our neighbors.
Today, the advent of social media, phone cameras and 21st-century technology are often credited for the exposure of police shootings of unarmed black men and other social injustices, especially those caught on tape. But black newspapers deserve a lot of credit for historically leading the way for social justice in America. Their role often goes unheralded.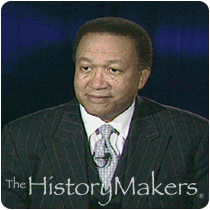 Black newspapers have a long history. It was in 1827 — still during slavery — that Samuel Cornish and John Brown Russwurm founded Freedom's Journal, America's first black newspaper. Its famous first editorial stated: "We wish to plead our own cause. For too long have others spoken for us."
After leading the way through slavery, Jim Crow and the civil rights movement — eras through which black journalists were largely shut out of other newsrooms — black newspapers across the country are still championing "the cause" in America. And the purposes of the black press remain the same in 2015.
Lionel C. Barrow, the late dean of the Howard University School of Communications, outlined four purposes of the black press in a 1977 article published in the Baltimore Afro-American newspaper. They are: to serve as a watchdog; to answer the attacks of the white press; to present a different viewpoint, even from that of liberal whites; and to carry and preserve black culture.
Black newspapers have been joined by other black news entities such as JET, Ebony, Black Enterprise and Essence as well as black-owned websites, radio and TV networks. Black media is a powerful force in America that AARP deems worthy of much respect and support. Long before high technology, black media were the messengers that told our stories. And in doing so, they carried the torch for our causes.
Benjamin Chavis, president and CEO of the National Newspaper Publishers Association, a federation of more than 200 black-owned newspapers, said in a recent column that he is confident about the future of the black press: "We must all learn the lessons from our history and from the shining examples of excellence and determination of freedom-fighting publishers like Cornish, Russwurm and [Frederick] Douglass."
Get discounts on prescriptions, health exams, eye care and more — AARP Member Advantages. »
Though we are thankful for all media that report with balance, facts and fairness, let's give a special salute to the black press, which soldiered on during difficult economic times. As Barrow pointed out, it is the mission and purpose that remains important — and vital. For that, we salute you for remaining true to the cause.
AARP helps people turn their goals and dreams into real possibilities, strengthens communities and fights for and equips Americans 50 and older to live their best lives. Discover all the ways AARP can help you, your family and your community at AARP Black Community, and connect with us on Facebook and Twitter.
Photo: Courtesy of TheHistoryMakers.com
Also of Interest

See the AARP home page for deals, savings tips, trivia and more