Re-Think How You Search and Hire for a Job
By Felicia Brown , July 11, 2017 02:09 PM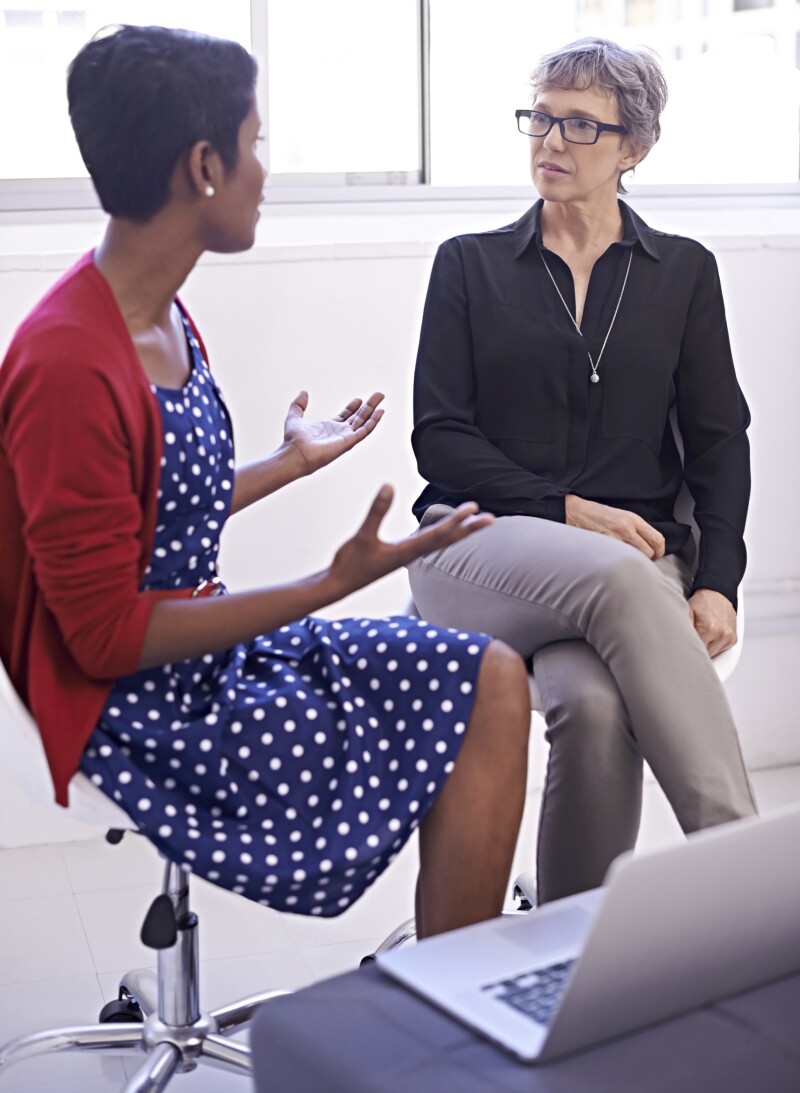 Are you ready for a new job? Want to start a second career? Or, perhaps get a part-time gig? AARP's Job Board may be the solution to that question. Earlier this year, AARP launched a tool that allows 50+ jobseekers to identify opportunities that fit their unique skills and experiences. The Job Board leverages AARP's Employer Pledge Program, which includes 380+ companies, and gives job seekers direct access to their career sites. Membership in this program is an outward expression of the employers' commitment to hiring across the age spectrum and leveraging the value experienced workers bring to the workplace.
So, perhaps you are asking how this Job Board is different from the others. First, AARP knows the 50+ community. We understand the challenges experienced workers have finding employment that aligns with their years of knowledge and capabilities. Plus, AARP knows there is a need to connect with employers that acknowledge the complexities of being a caregiver, raising children, and the need to stay relevant in the workplace - all critical and necessary to sustaining quality and valuable personnel. As a result, AARP created a job tool that speaks to the wants of both the job seeker and the job recruiter.
For job seekers, the AARP Job Board is designed to help experienced workers re-think how they search for jobs. It allows you to search with easy-to-use filters, narrows your search, and matches to employers looking for your experience. This enables you to search by what you desire-whether it's where you work or how you'd desire to work - full-time or part-time.
For talent managers, the AARP Job Board helps employers re-think their hiring strategy. They'll find applicants with the competencies, experience, commitment and motivation needed to propel innovation in the workplace. Research has shown that hiring workers 50+ brings value to their company. For example, 50+ workers bring knowledge and wisdom, are highly engaged, have workplace longevity and they bring a degree of reliability and dependability to the workplace.
The AARP Job Board is a great answer for the 50+ job seeker. It offers just what the experienced worker has been seeking – access to employers looking for candidates just like you to fill jobs. To help you prepare, AARP has a host of innovative tools and resources at www.aarp.org/work that range from tips on writing your resume to how to search for a job online. And at www.aarp.org/Academy there are featured videos on various aspects of your job search, from preparing for your next interview to creating your LinkedIn profile.
To learn more about the Employer Pledge Program or the Employer Resource Center, visit www.aarp.org/employers to access resources. To begin your job search now, visit www.aarp.org/jobs. And, if you want to directly connect with more than two dozen hiring employers, sign up for AARP's upcoming Online Career Fair, scheduled for September 14, 2017, at www.aarp.org/OnlineCareerFair.
AARP helps people turn their goals and dreams into real possibilities , strengthens communities and fights for and equips Americans 50 and older to live their best lives. Discover all the ways AARP can help you, your family and your community at AARP.
Photo: AARP
Also of Interest