Civil Rights Leaders: Church Still Stabilizes Black Community, Yet Shows Signs of Fatigue
Updated 11/29/14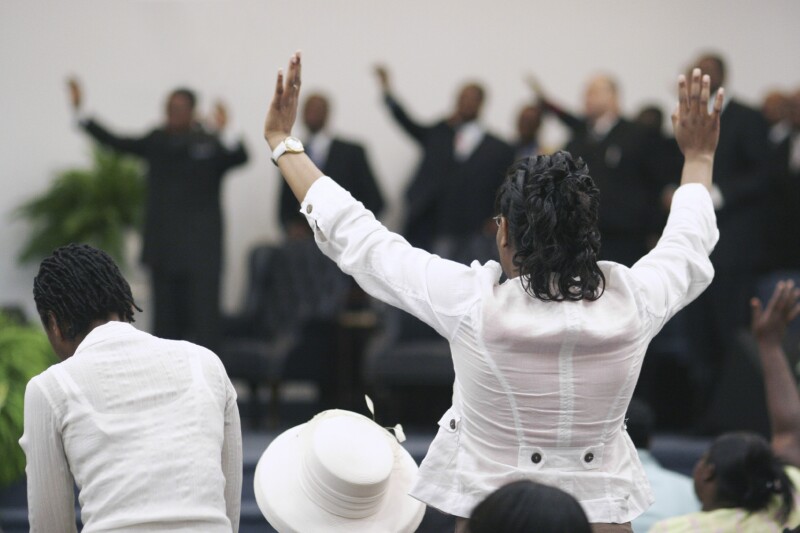 The fourth and final in a series celebrating the 50th anniversary of the 1964 Civil Rights Act.
From the tragic 1955 death of Emmett Till to the civil rights battles of the 1960s and even to the issues of unequal justice in 2014, civil rights leaders say the black church has remained a headquarters for healing, rejuvenation and planning.
"It remains our oasis in the desert. It remains our spiritual reservoir. It remains the most independent organization controlled by black people," says the Rev. Jesse L. Jackson Sr. "It even owns the most land. It is the biggest source of stability in our community."
As political division continues and economic crisis cause pressure on families, the Sunday morning worship service is still a refuge, agrees the Rev. C.T. Vivian, interim president of the Southern Christian Leadership Conference (SCLC) and former foot soldier for the Rev. Martin Luther King Jr.
"We were in situations where we were worthless to the people who were working us and to the people who so-called 'owned' us," Vivian says. "And the only place we reached for solace and understanding and to give our lives meaning was inside our religious life, our spiritual life."
The church was also a base for professional skills and training, Vivian says. "It was the place where we learned about money and about property. All of these things that would move our people forward, we learned in the church."
>> Tomorrow's Civil Rights Leaders: 11 Faces to Watch
But some religious leaders say many churches have lost the passion they once had for social justice and could use a revival of sorts.
"I think the church is not as dynamic and as active as it used to be, and I regret that," says the Rev. Joseph Lowery, SCLC co-founder, often called the dean of the civil rights movement. But, he adds, "I think there's still many churches, particularly those with activist preachers, who are applying the rubber to the road, who are trying to apply the moral and spiritual imperatives of our faith to the social and civic problems."
King's youngest daughter, Bernice King, who is also an ordained minister, believes many churches — black and white — have lost their community focus while educational, criminal justice and other social systems suffer. But there is hope, she says.
>> Sign up for the AARP Advocacy Newsletter
"I think the church has a tremendous role and responsibility to play in all of this. Honestly, we just keep living from day to day until another incident happens," she says.
The majority of Americans gather every week in a place of worship — whether it's in a mosque, a synagogue or a church, she notes. "It would be so tremendous if we could use that as an opportunity to break some ground as it relates to some of these racial divides," King says.
Photo: gerripix/iStock
Also of Interest

See the AARP home page for deals, savings tips, trivia and more.