Reimagine Your Life Through Quiet Time
Here we are again: the hustle and bustle, the family, the parties — and for many, there's the added stress, pressures and the noises of life. Well, we can also make this a time for refreshing, renewing and reimagining our lives for the future.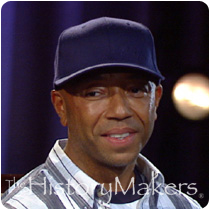 As the holiday season is in full swing and we approach a new year, I recently had a great Black Community Book Club conversation with music mogul, entrepreneur, philanthropist and best-selling author Russell Simmons about his new book, " Success Through Stillness: Meditation Made Simple."

>> Get travel discounts with your AARP Member Advantages.

I know. The word meditation seems spooky, even mystical. But, according to Merriam-Webster, all it means is "to engage in contemplation or reflection" or "to spend time in quiet thought for religious purposes or relaxation." Popular pastors T.D. Jakes and Rick Warren also highly recommend quiet time and reflection.

One of the things Russell said that struck me most is that meditation is for anyone at any age. And it's a great way to start a new endeavor or even discover what you'd like to do next. He said meditation calms the nervous system and grows the brain's functionality. It also quiets the mind enough to begin re-imaging our lives in such a way that it leads to change. At AARP, we call it " Reimagining Life." That can mean reimagining a new career, a new hobby, even that project you've always wanted to complete.

With people living longer than ever before — well into their 80s, 90s and some even past 100 — why not use a little quiet time to launch your next goals in life? To be a good meditator, Russell said, all you need is a little bit of patience. I might add that it also takes a bit of discipline. We often think we have no time to just sit still. We also become rigid and set in our ways. But Russell has ordered his life such that, at age 56, he meditates with his young children.

I'd say that as a business magnate, he knows a lot about reimagining life. Here's his advice: "Do new things. Evolve. Find new inspiration. People get stuck in the same negative behavior over and over. You can reimagine your future by building a new business, start a new process. … In quiet time, you take control of your life. Suddenly you can see yourself with new beginnings. It's very important."

Photo: Courtesy of TheHistoryMakers.com













Also of Interest



See the AARP home page for deals, savings tips, trivia and more.