Extended Jobless Benefits Clear Hurdle in Senate
By Tamara Lytle , January 08, 2014 03:27 PM
When it comes to unemployment, older Americans face a double whammy.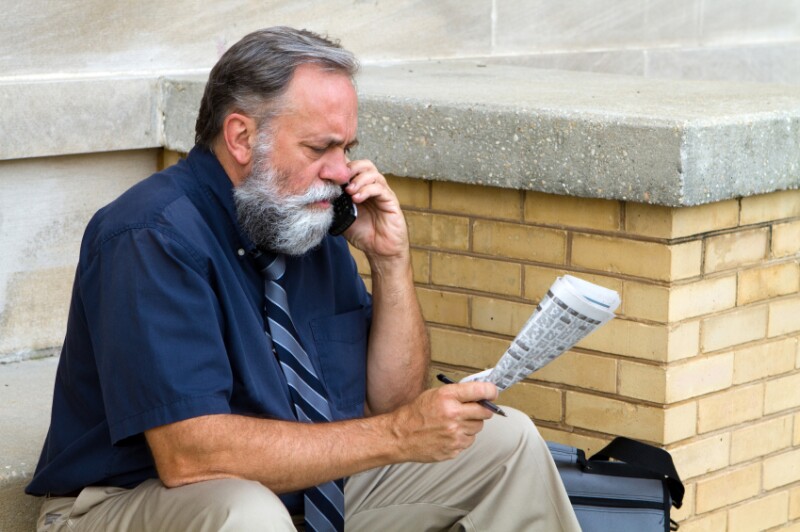 Many face age discrimination. (About a third say that they - or someone they know - were recently discriminated against because of their age.) On top of that, employers also discriminate against job applicants who have been out of work the longest, according to Deborah Chalfie, AARP senior legislative representative for financial security.
Of the unemployed, people 55 or older were out of work an average of 51 weeks, compared with just 36 weeks for younger people, Chalfie says.
>> Sign up for the AARP Money newsletter
In December, Congress failed to renew emergency benefits that had been available to the long-term jobless. That left 1.3 million people without benefits after their regular state unemployment compensation checks ran out.
"Older workers are being significantly affected by this cutoff of benefits," Chalfie says.
AARP is backing legislation on Capitol Hill to extend the emergency benefits. The bill passed its first hurdle in the Senate, 60-37, on Jan. 7, with six Republicans joining the Democratic majority.
Earlier that day President Barack Obama used his bully pulpit to push for the measure, appearing in the East Room of the White House with some of those who are affected.
"These are not statistics," Obama said. "These are your neighbors, your friends, your family members. It could at some point be any of us. That's why we set up a system of unemployment insurance."
Some Republicans have said that it's time to end the program, and some argue that Congress first must find a way to pay for the extended benefits.
Chalfie points out that the bill still has more procedural hoops to get through in the Senate and then would need to make in through the House of Representatives, where Republicans hold the majority.
"It's by no means a sure thing," she says. But, she adds, "we have never discontinued extended benefits when the unemployment rate has been so high."
Photo: Steven Frame/iStockphoto
>> Get discounts on financial products and services with your AARP Member Advantages.
Also of Interest

See the AARP home page for deals, savings tips, trivia and more