The GOP Platform: A Guide-at-a-Glance for 50+ Voters
By Election 2012, August 29, 2012 12:01 AM
The voice vote is in, and Republicans have an official party message: overhaul Medicare and Social Security and make some tough-love changes in both public pensions and private pensions, which are backed by the U.S. government. The politically loaded word "privatize" appears nowhere.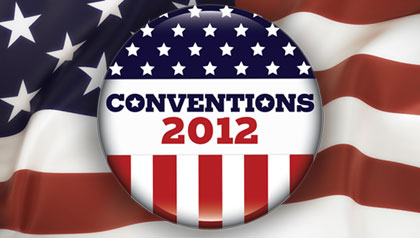 Some of the calls for action in the GOP's 62-page party platform, approved today, have broad implications for older Americans. Here are highlights (also read the Election 2012 guide to the Democratic platform):

Medicare

Move to a "premium support'' system under which the federal government would make an income-adjusted contribution to a health plan of the enrollee's choice, either a private plan or traditional Medicare. Those over 55 would not be affected.
Promote preventive care to avoid more expensive treatments for older patients later on.
Make the eligibility age "more realistic,'' given longer life expectancies.
Social Security

Make "long overdue" major changes in part because young people have "lost all faith in the Social Security system."
Give workers "more control over, and a sound return on'' their investments.
Does not specifically advocate private accounts.
Retirement Security

Take "immediate remedial action'' on public-employee pensions to cut costs.
Appoint a presidential panel to review the nation's private pension funds, which the platform says are underfunded and threatening the solvency of the Pension Guaranty Benefit Corporation.
Includes no specific proposals for job retraining or housing assistance for older workers and retirees.
-Susan Milligan
What do you think about the GOP platform and Tuesday night's speeches? Join the convention discussion.