AARP Academy Launches Job Search Summer Series
By Felicia Brown , June 22, 2016 02:05 PM
This summer AARP Academy is hosting job search webinars to help you land your next great gig. Sessions will help teach you how to find the jobs that fit your skills and ex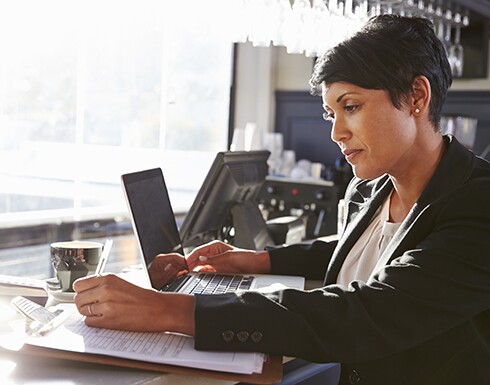 perience, craft your résumé so that it conveys your ability to do the job and sell yourself in the interview. Featured webinars start this month and conclude in August (June 14 — available on-demand — July 21 and Aug. 9). They lead up to AARP's Virtual Career Fair on Sept. 20. Experts will introduce you to tools and strategies that will also help prepare you to chat online with employers at the fair.
Not long ago, I wrote about how searching for a job has changed over time, particularly if you haven't had to look in a while. Job hunting is more complicated now, and your approach must be more systematic. Here are some tips to consider.
Target your search by seeking companies interested in people that fit your skills and experience. Research what they do and where they have offices. Network and find someone who works there or who knows someone employed with the company. LinkedIn is great for this. Track the applications you submit. Use a spreadsheet that lists the company name, position applied for, application date and perhaps a link to the résumé you submitted. Company A may not call you for several months, but when they do, you can refer back to your spreadsheet as a reminder of what you applied for.
Stand out by allowing your cover letter and resumé to speak for you. Be sure to use keywords that show that your accomplishments speak to the job description. You may need to alter your résumé for each position you apply for to ensure it really speaks to that job. It only takes recruiters a matter of minutes to skim a résumé and determine if they will invite you to an interview.
Nail the Interview. When it comes to landing that ideal job, you have to be a little better to beat the competition. It goes without saying that the interview is your final opportunity to sell yourself. Do your research. If you have the hiring manager or interviewer's name, look at their LinkedIn page or Google them to learn a bit about them. Review your answers to standard interview questions and write down a list of questions you want to ask. And again, if you know someone who works there, reach out to them to find out what you need to know and anything specifically you need to prepare for.
Need more help? The AARP Academy has online courses and a host of webinars. Also check out AARP Work and Jobs, where you will find job search tools, articles and quizzes on how to stay competitive, network and even start a small business.
AARP helps people turn their goals and dreams into real possibilities , strengthens communities and fights for and equips Americans 50 and older to live their best lives. Discover all the ways AARP can help you, your family and your community at AARP.
Photo: AARP
Also of Interest
Networking 101: The Art of Working the Room
Put the Mojo Back in Job Search
Using Facebook to Find Your Next Job